A writer, actor, activist and model, Ebonee is a champion of representation in fashion and media. Her TED Talk "Black Girl Magic in the Fashion Industry" became a catalyst for many of the changes for diversity within the fashion industry. Believing in the power of vulnerability and embracing one's most authentic self, Ebonee has used her unique access to media to advocate for cultural change in areas of race, diversity, equality, and mental health. Ebonee is the founder of Daughter, a non profit organization that provides sponsorship for descendants of the African diaspora to return to the motherland and reconnect with their culture. 
On personal power and purpose in issue 03 – Chakra 03
I consider myself a storyteller above all else. I see myself as glue in a lot of ways. I realize the power in cre- ative communities, and I think I am great at leveraging my time, my finances, and my status in the industry and bringing it back to our community and bringing people together to create. I think it's important for me to never stop working with up-and-coming talent, with my own people – because I see the value, and I realize that we can create our own ecosystem of greatness. My perspective has changed a lot since I did a Ted Talk in 2017 called 'Black Girl Magic in the Fashion Industry.' I spoke about how, the industry should: 'put a Black girl on this cover, put an Asian on that billboard, blah, blah, blah.' I'm just as passionate, but I'm no longer pushing anybody to open doors. I've decided that my life is better, and the lives of the people in my community are better, if we work amongst ourselves, instead of asking other people to do anything for us.
IG: @eboneedavis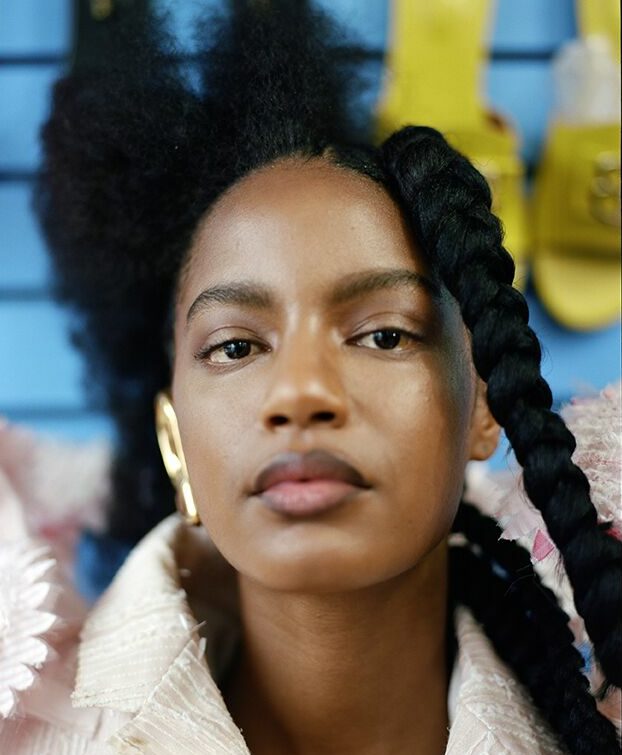 Photography by Renell Medrano