Youngest of six, Shama is the first Jamaican surfer to pursue his sport as pro. He first hit the waves at the age of six, and through the years has developed a style all his own, based on what 'feels right,' rather than following the 'right way' to surf. Jamaica's surf scene is a tight-knit community, but growing each year due to the consistency of high-quality waves, and leaders like Shama, inspiring a new generation of young athletes pursuing the sport on the island. 
On going with the Flow in issue 02 – Chakra 02
Going with the flow is all about going with your flow. We find that a lot of people will mimic other people's paths and try to be like this other person, when really and truly, everyone's flow is different. If you're trying to mimic somebody else's flow, then you you're going to feel like you're not going with the flow at all, which is exact- ly what's happening. You have to find what works best for you. Take the time to understand yourself and under- stand what pace is good for you, while still allowing you to achieve what you want to achieve. Sometimes the way to see you're taking the right path, is to stop and really look at things.
IG:@shama_the_superman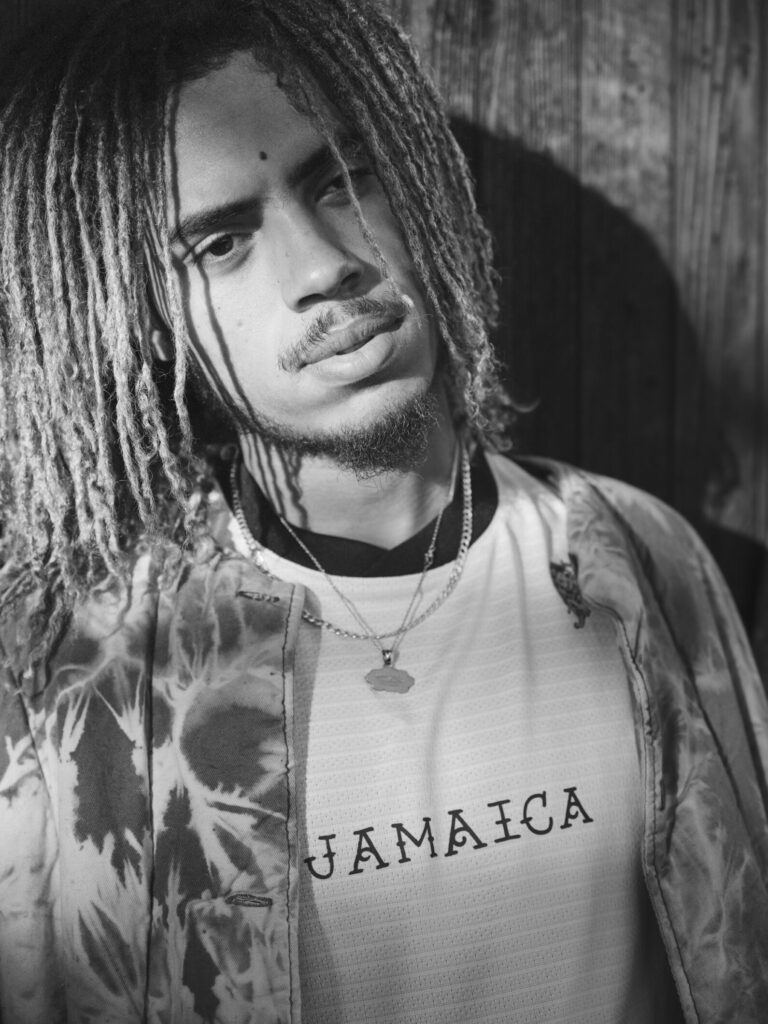 Photography by Beau Grealy