Skier, activist, model, surfer and skater. Sierra began skiing at the age of 2 and turned professional at 23. Sierra co-founded Plastic Free Fridays, its mission is to help reduce single-use plastics consumption. She is an active member of Protect Our Winters, and organizations which leads a community of athletes, thought pioneers and forward-thinking business leaders to affect systemic solutions to climate change. 
On the connection between body, mind, soul and the environment in issue 02 – Chakra 02 
I am a soul, inhabiting a body, collaborating with mind. My soul and body very much like to collaborate, play, spend time in nature, ski, surf, and live in flow. I find my mind to be both friend and foe. At it's best, my mind helps me to dream, organize, and accomplish com- plex tasks like filmmaking, activism, or complicated long- term goals. But my mind can also interfere with flow state; the mind is capable of remembering trauma and projecting fear. When I lead with a wounded mind, noth- ing good really comes. When I notice that I'm rooted in fear, I do my best to slow down, go inwards and rewire to lead with a mind, body, and soul in unison with love and cooperation with the world around me.
IG: @sierra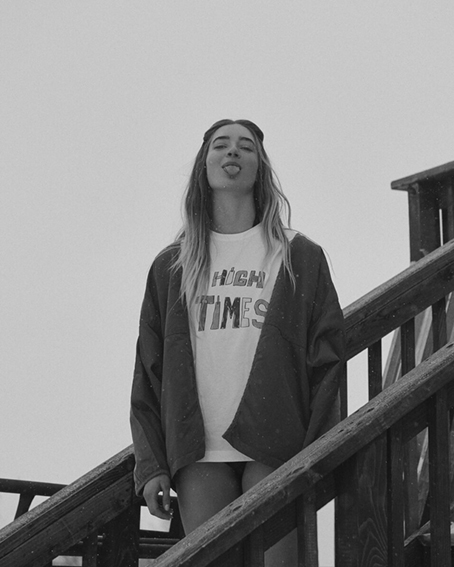 Photography by Jake Jones