Feminist Filmmaker Erika Lust utilizes two powerful creative forces as a pornography filmmaker: eroticism and empathy. The balance of the two are the invisible power engine of the systemic change she is creating across the world of porn—and she is just getting turned on.
When I was a preteen growing up in Central New Jersey, we had basic cable, which meant premium channels like HBO and Cinemax would come through scrambled. Late at night, I would sneak down to the television set in the living room, lower the volume all the way, and point the remote control at the higher channels to try and catch a glimpse of the scrambled softcore porn that would aired after midnight. That's definitely a breast. He's grabbing at her. They're kissing. What's that moaning? Who is that other woman? Disambiguated body parts flickered between the waves of TV airwaves, waiting for me to decode, and do what? I wasn't sure.
Halfway around the world, a young Swedish girl was living a parallel experience, minus the squiggly lines. The story goes that Erika Lust, as she would later name herself, saw her first porn flick while attending a friend's slumber party. Her friend announced that she'd discovered her father's dirty movie. The excitement was palpable. The girls flocked together as they tried to keep their giggles quiet and she inserted the VHS tape in the player. This was the moment. They were finally going to learn about sex. "Popcorn, pajamas, and porn," she excitedly told a crowd gathered at TEDxVienna to hear her breakthrough talk in 2014. "We ended up feeling . . . repulsion."
Years later, she had her second encounter with porn when her college boyfriend asked if she wanted to watch it together. Six years had passed since her first porn experience.She was now studying political science and gender studies in her homeland Sweden, the first country in the world to make sex education mandatory in schools; Erika calls it bastion of sex-forward positivity. He propositioned her in her dorm room with a DVD in hand and an urgent and friendly look in his eyes.
Erika wanted to be turned on, feel her arousal grow, radiate from her mind to her heart to the warmth of her navel and further below. But instead, as the movie began, disappointment set in. The images she saw once again seemed distorted: "a woman, blonde, skin tight dress, watermelon breasts—women as objects fulfilling male desires."
"I liked the feeling that my body was awake and things started to happen inside of me," she said, "but at the same time I didn't like what I was watching. I didn't really like the style of it, the cinematography, the characters, the situations, so many things were not suitable for my mind."
So, in the late '90s, after moving to Barcelona, she set out to change that. Erika decided to create her own adult films and bring a feminist and inclusive perspective to her films and then the crowdsourced xConfessions community she later launched.
"I asked myself, 'Would it be possible to make a film that I could enjoy physically, but at the same time really enjoy in my erotic mind?' I wanted those worlds to come together. I was tired of that huge discrepancy that we have between our brain and our intellect."
The jury seems to still be out on that one. When I told people I was writing an article about a feminist pornorgraphy filmmaker, I could sense their discomfort. Which was it? The feminism or pornography? I asked. Most blushed or demurred. One friend said, "Sounds like an oxymoron."
A battle between the sexual philosophies of the freewill- at-any-cost Camille Paglia and the rage-filled censor Andrea Dworkin clashed in my own head. What exactly is feminist porn and can women even enjoy it?
Erika's answer: "Mainstream porn shows sex as a thing that men do to women, or that women do for men, which means misogynistic porn that objectifies women and places unrealistic expectations on both sexes." It's not like women don't find porn arousing, but the conflict between the clitoris and brain often proves challenging.
When researchers studied female arousal after watching porn they'd found out in the wilds of the Internet, the subjects reported heightened arousal and feelings of "disgust, guilt, and embarrassment." The study reads that the responses could be attributed to the stigma surrounding pornography use for women. "That was one of the first conflicts I had on a completely private level when I started to watch porn," Erika told me from her home in Barcelona. "I had this feeling that I did like the [intrigue] of it, but didn't like the other feelings."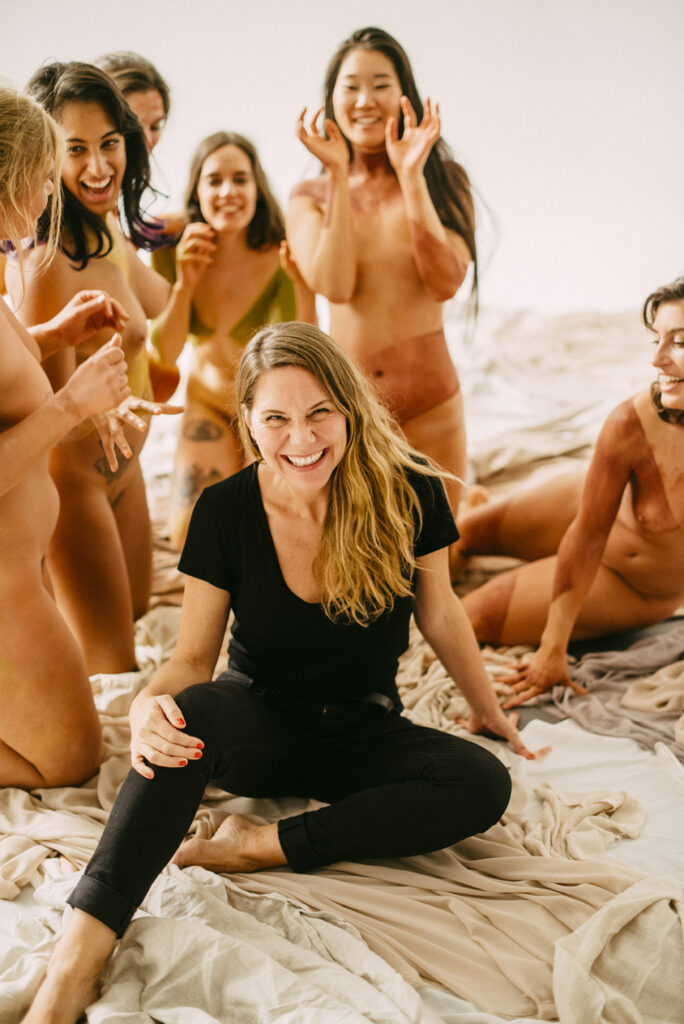 Photo: Courtesy of Erika Lust Films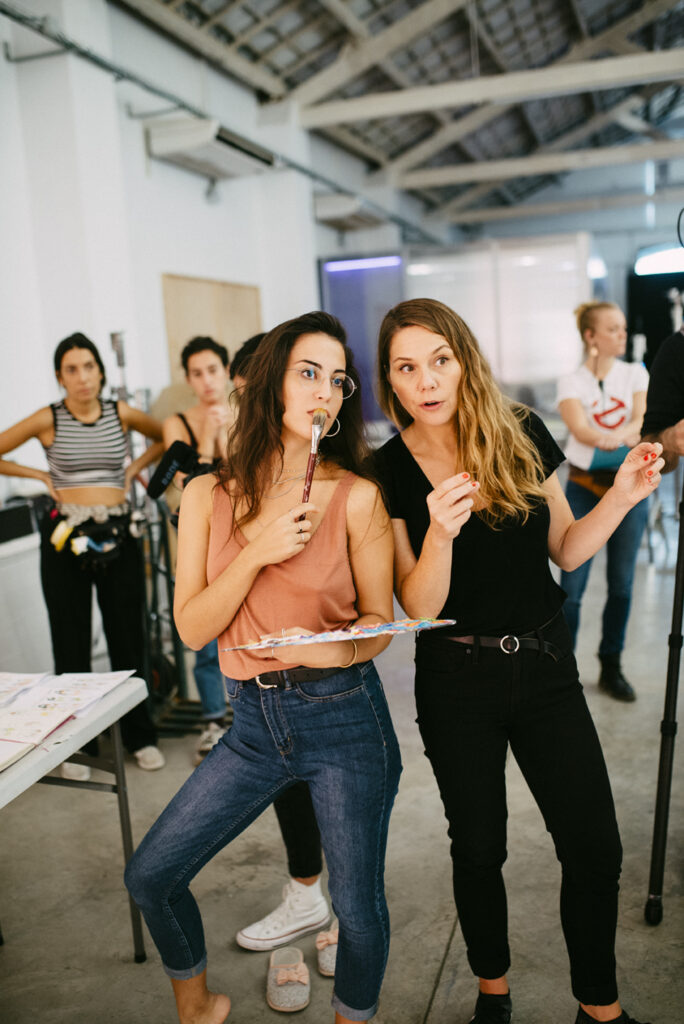 Photo: Courtesy of Erika Lust Films
I think the struggle that many people face is because porn somehow has kind of forced us to separate the physical aspects of sex from the emotional parts of it.
So when she set out to make her first film, she understood that connecting her audience to the emotions involved in eroticism is a key component to chipping away at that stigma and getting her audience aroused.
"I think the struggle that many people face is because porn somehow has kind of forced us to separate the physical aspects of sex from the emotional parts of it," she said. "I want to go deeper. I want to understand [the characters]. I want to know who they are, these people, why are they attracted to each other, and what is their thing, you know? And I want to understand that emotional connection they are having in the interchange of pleasure."
Erika's ongoing crowd-sourced xConfessions site features a sea of erotic offerings created by a group directors from "roleplay" to "romance/comedy" and "pegging" to "food lovers." Lust's site promises it will "push the boundaries of fetish, lust, desire, and intimacy," exploring "the ever evolving, fluctuating, growing eroticism innate in every one of us."
One thirty-two-minute documentary-style film, We Are The Fucking World, directed by Olympe de G explores this idea. In it, an eclectic group of nine young performers— trans, non-binary, queer, and cis-gendered people— meet in what seems to be the woods outside Berlin to participate in an outdoor orgy, a pansexual Midsummer Night's Dream come to life.
In one scene the group sits around a fire pit talking about their sexual preferences, proclivities, and boundaries. They reminded me more of my theater geek friends in high school—silly, flirtatious, and comfortable in the spotlight—than people preparing to have sex in front of a camera for money. "You have to take into account everybody and their needs and safer sex, boundaries, personal boundaries, and those of others," starts Theo Meow, a slim Berliner with a bushy pop of hair styled in a cropped mohawk, who performs in porn and makes films themselves. "Rough sex that includes face slapping, hair pulling, grabbing me, but no pinching, remember no pinching," Finn Peaks, who sports a blonde pixie haircut and a slight, androgynous figure, listed her sexual preferences. "I'm also quite shy today, so if you want to take the initiative, you're welcome," adds Candy Flip, a psychology grad who joined the Berlin porn scene as a performer and filmmaker post-graduation. What stood out to me was the patience, acceptance, and inclusive nature of each participant, enjoying laughter, connection, and flirtation—an intimate foreplay shared before clothing comes off. This kind of conversation takes place on the sets of her own movies, according to Erika. She introduced the role of an "intimacy coach" on her sets, someone who is charged with helping to facilitate a space of emotional connection, safety, and communication. That communication helps the performers and the filmmaker herself. "It's not only, you know, putting a couple in a bed and having them having sex and that's it," she said.
This idea of inclusion and diversity is so key to her offerings, whether of her own creation of that of her community of pornographers. Erika said she purposely grouped an eclectic offering of films on her site for her audience so that they may stumble upon different genres and tastes, educating them by opening their realm of experience and mind all at once. "I love my broccoli and my molten lava cake. I love when I receive an email from a typical heterosexual man writing to me saying, 'I would never have watched like a gay film that would never have occured to me, but then . . . I watched it. And surprisingly enough, I liked it!' That really makes my day," she said.
It should go without saying, and few would admit to thinking otherwise, but the people featured in pornos are people like me and you. They feel vulnerable, take risks, and want to be seen and understood. They just have sex before a paying audience. "I am just trying to do the little I can do to create connection," Erika said, "instead of destroying this place where we have been given life. I have a feeling of being a small part of this big, big world."
Carla Zanoni is an award-winning journalist, writer, poet, and digital media strategist. She leads audience development at TED and is a former masthead editor at The Wall Street Journal. She lives in Upper Manhattan and is working on her first book, a memoir.