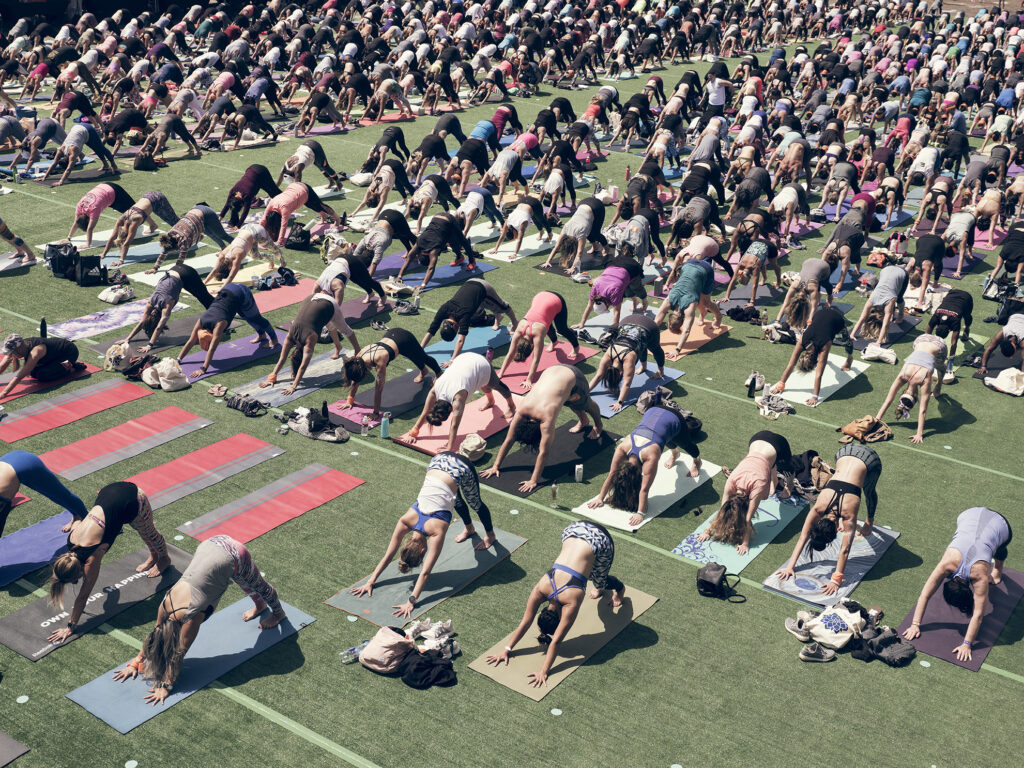 Wanderlust festival Santa Monica – Photography by Beau Grealy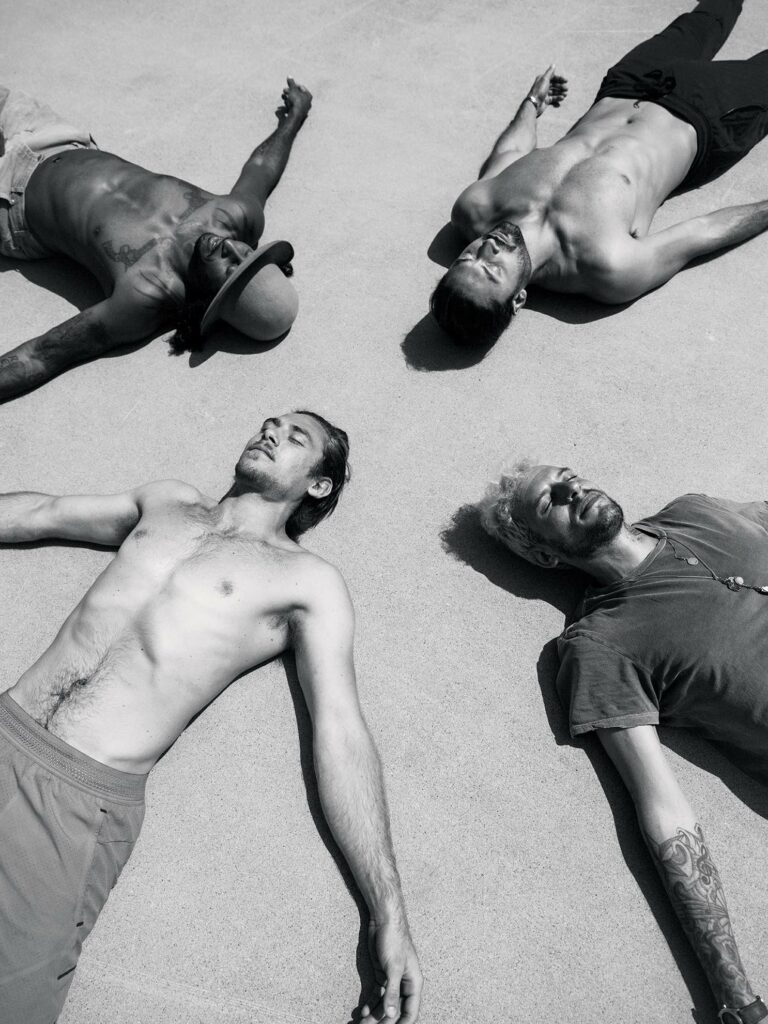 Meet the trailblazing pioneers of the City of Angels. The power players, game changers, innovators and thought leaders who are shaping the landscape of sports and wellness on a global level.

As part of the journey in the creation of this 1st issue of Human Shift, we dug deep to discover and connect with the practitioners, movement artists, healers, makers and nourishers who make Los Angeles the visionary lifestyle mecca that it is.

Fear is universal and non-discriminating. It is something that we all experience. On the flip side, human beings crave a certain degree of comfort. It is crucial to be nourished in order to thrive and not just survive. We have set out on a journey to demystify fear. A deeply human inquiry into the hearts and minds of some of LA's prominent way pavers. Enjoy the ride.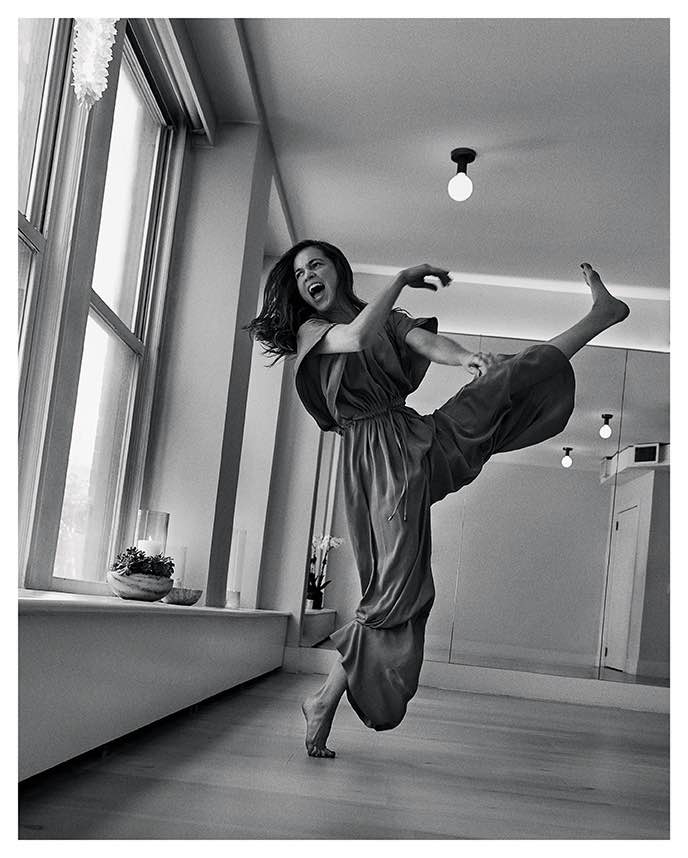 Natalie Kuhn – Photography by Jake Jones
When we learn to consciously work with our breath, we can play our edge, expand and grow and have it be so much more fun while we're at it.
LISA DE NAVAEZ
Paradigm Shift
Lisa: Hi! I'm Lisa. Born and bred in Colombia. English mum, Colombian papa. I've spent my life traveling and living in different countries around the world learning all about what it is to be a human being vs a human doing. I finally landed in Venice where the being side of life and the learning how to "be while doing" have taken the forefront and led me to my ultimate happy place.
I believe that conquering your fears is an old paradigm way of thinking. It brings forth the notion that we have to push/force ourselves through our evolutionary process. I prefer a more gentle, kind and courageous approach that can be just as impactful. Think about this: "Fear is excitement without breath." The same mechanism in our body that has us experiencing something as fearful or exciting. When we learn to breathe into our fears, we are able to shift our perception and create space for expansion. This gives us access to choice. We either begin to feel excited about our new adventure and go for it or we tap into our wisdom and recognize it's something we're not ready to do or perhaps don't even need to do. Who said it has to be hard? When we learn to consciously work with our breath, we can play our edge, expand and grow and have it be so much more fun while we're at it.
Curiosity, evolution, awakening; remembering how magnificent, powerful, creative and capable we already are; this is what motivates me. Riding our edge and expanding with awareness, kindness and compassion is the ticket for me.
It feels as though we live in a culture where we are expected to be in an eternal summer, constantly creating, producing, working, growing, moving to the next level. My experience is that when we allow ourselves to slow down, to enjoy our plateaus, to have periods of going within – a winter of sorts – we are able to nourish our delicate internal ecosystem on physical, mental and emotional levels. So much of the chaos and illness in our world and its inhabitants comes from the constant pushing. The more, better, faster paradigm. From not honoring our natural ebb and flow.
It's time to shift to the true process of creation, to internally cultivate the ability to BE (embody the feeling essence of what we long for within ourselves), then DO (take inspired action), then we get to HAVE (more of what we already are). It's all an inner game. This is what I believe is at the core of the true Human Shift.
LA? LA to me is beautiful blue skies, nature, hanging in my garden, hiking in Temescal, farmers markets, untold opportunities for fun adventures and expansive experiences and being surrounded by some of the kindest and most inspiring humans I have met. I am crazy in love with this town.
IG: @blisspointco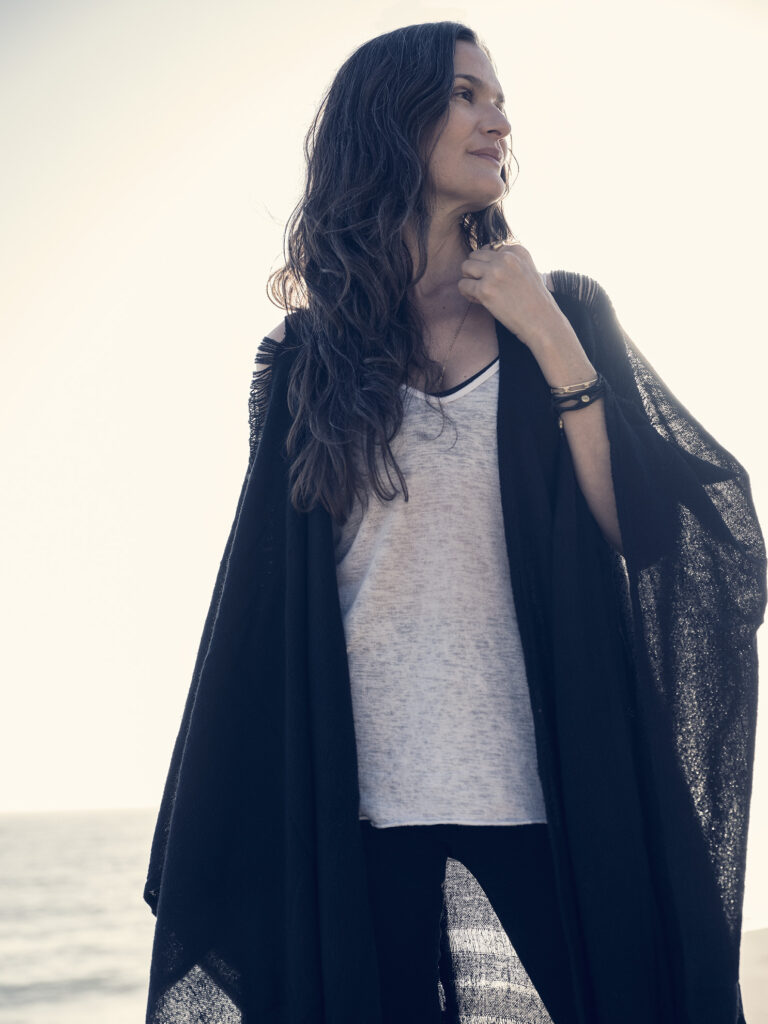 Lisa De Navaez – Photography by Beau Grealy
LUKE STEDMAN
Aussie Luke Stedman was born to surf. Son of a trailblazing board shaper he grew up never far from the waves and later lived his dream of becoming a pro surfer. Founding his surf-infused clothing line Insted We Smile in 2012, Luke aimed to strike a "concise balance between art and design" an authentic, off-beat and socially aware brand with an emphasis on "never taking one's self too seriously." As Stedman says, "hopefully the stuff will make you smile."
Luke: Fear and stress fall under the same category. Fear for me is the speculation of what may be. So to conquer it, I try to stay conscious and focus on working through my process. I get motivated from what I desire, not from what I don't want to happen.
I'm always setting goals and these consistently take me out of my comfort zone. I love to be heading in new directions.
LA to me? Opportunity with fun involved.
IG: @luke.stedman
TONY ALVA
Tony Alva has been called many things; icon, rogue, criminal, skater…. What is undeniable is that he is one of the fathers of skateboarding as we know it today. The Santa Monica native surfed then skated from a young age, eventually becoming part of the legendary "Z-Boys" skate team, the "Mad Dog" of the rough LA neighborhood known as Dogtown. Now Alva spends his time surfing, skating and working with youths. He can add former addict, entrepreneur and musician to those names for a man "happy and healthy and at peace." A transforming trailblazer.
IG: @thetonyalva1957
SCHUYLER GRANT, JEFF KRASNO & SEAN HOESS – WANDERLUST
Schuyler Grant, her husband Jeff Krasno and their old friend Sean Hoess are the owners and cofounders of Wanderlust, an organization that aims to cultivate awareness and inspire mindfulness by connecting communities through festivals and other activations worldwide. As Krasno says, "Wanderlust is the journey. And not the destination." Schulyer: Fear = any internal or external factor that keeps us from living up to our greatest potential.
My biggest fear is environmental apocalypse and envisioning the planetary crisis that we are bequeathing to our children. I wish this fear galvanized me to chain myself to a bulldozer but I'm more like the tiny rodent that freezes in plain sight of the predator. It's my greatest shame that I haven't yet been able to figure out a way to be a bigger part of a solution to this epic challenge we all face. Maybe in the next few decades of my life!
I would like to say that our comfort zone is whatever internal or external state of being that allows us to explore our authentic selves. But sometimes it seems to be the comfy spot where we can just stay stuck.
LA is currently experiencing a mini cultural renaissance and it's an exciting place to be. I was raised in the woods in Northern California, then spent 25 years in NYC during an amazingly creative era (which preceded the cultural stagnation I feel NY is going through right now). So I find living in LA both a sweet throwback (chickens in my back yard, the smell of eucalyptus) and dynamically urban. I'm pretty well ensconced in my comfort zone! But damn that LA traffic – and I don't have the guts to get my motorcycle license and scoot between the lanes of gridlock on the 101.
IG: @schuylergrantyoga
Jeff: When approaching fear, I try to work from the end. I imagine the result and then work backwards in small steps. It's easy to fear the enormity of something and get paralyzed or numb. This is my way of manifesting.
Fear is almost always hindering. That's the nature of fear. The key lies in changing one's approach – to find love where there might be fear.
I don't think comfort zones are bad. Finding calmness, serenity, humility, confidence – that's a wonderful comfort zone. I try to live there.
People say LA is a one-trick pony – the entertainment business. I don't feel comfortable in the slick "I'm talking to you but actually looking over your shoulder" scene. I like my quiet life in the canyon playing piano. Something that I want to do but don't have the guts for? I want to run for president. But I think I'm just too selfish. Shit! Though I suppose you can be selfish and be president.
IG: @jeffkrasno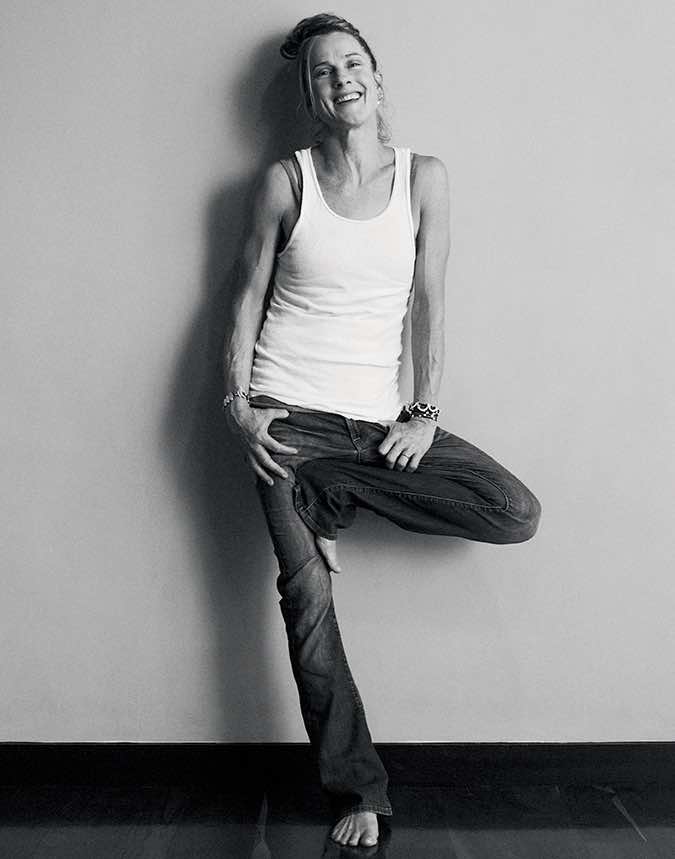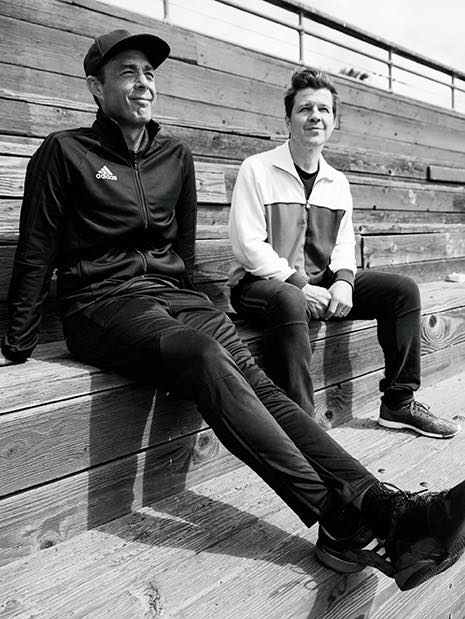 Jeff Krasno & Sean Hoess – Photography by Beau Grealy
MED MEN – ADAM BIERMAN & ANDREW MODLIN
Founded by Adam Bierman and Andrew Modlin, many know MedMen as a retail experience often referred to as "the Apple store of marijuana." But wait, there's more. As a leading cannabis management and investment firm based in Los Angeles with operations and exposure across North America, MedMen is paving the way for both producers and consumers in what is currently one of the top 5 growing industries in the world.
IG: @shopmedmen
GWYNETH PALTROW – GOOP
Actress Gwyneth Paltrow create awareness for everything from woo-woo to borderline voodoo wellness through her lifestyle brand Goop. From the newsletter to beauty, a clothing line, health-centric summits and brick and mortar retail locations, Goop's a go-to for some of today's more premium products and practitioners.
IG: @gwynethpaltrow
SHAUN WHITE
Modern-day iconic athlete and entrepreneur, Shaun White is an American pro snowboarder, skateboarder and musician. Despite being born with a congenital heart defect, White has gone on to become a three-time Olympic gold medalist and the only athlete with two perfect 100 scores. Throw his own clothing line, signature products, video games, multiple X-Game records and Espy awards in there and you'd forgive him if he felt he'd done everything he set out to. Not even close: "Even though I've been doing this since I was a kid I feel like I'm just getting started – like I'm just now getting a true grasp of what I'm capable of."
IG: @shaunwhite
KERRILYNN PALMER – CAP BEAUTY
Kerrilynn: I'm the cofounder and CEO of CAP Beauty. I'm also the wife of John von Palmer, live in LA and have two rescue chihuahuas from Puerto Rico. Fear fuels me. I've tried to make friends with it over the years and have realized that the only way to dissolve it is to do what I'm fearful of. Easier said than done, but when I do it it truly works. When I'm really scared to do something, I know I need to do it.
Comfort zone means doing the things that I need to do to make me feel comfortable. I try to live with one foot in the zone and one foot out. I think a bit of discomfort is good for the soul, I just don't want it to be the only feeling that occupies me.
LA is optimism and hope. There is a feeling here that anything can happen. One of the reasons that I adore the west. I'm really curious about skydiving, but am absolutely terrified of it. So terrified, that I think I probably have to do it!
IG: @capbeautydaily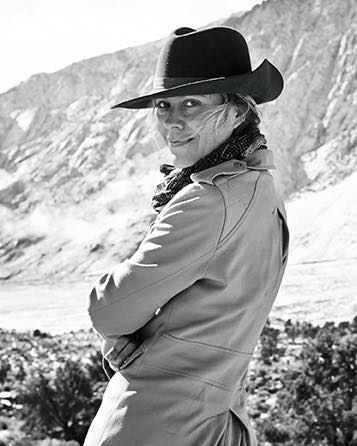 MATTHEW KENNEY – PLANT FOOD + WINE
Matthew Kenney is a leading plant-based chef, the writer of several best-selling cookbooks, a culinary educator and entrepreneur specializing in the plant-based lifestyle. Kenney grew up on the coast of Maine and is an avid outdoorsman. Kenney's success comes from his innate understanding of seasonal and local ingredients, his classical training and extensive travel background. As a chef, Kenney's application of contemporary methods and techniques along with a firm commitment to innovative recipes and food aesthetics is leading plant-based cuisine to the mainstream. In 2009, Kenney founded the world's first classically structured raw food culinary academy. Before selling the academy to Plantlab in 2017, the academy graduated thousands of students from over 30 countries. Along with operating his restaurant, Kenney is in several plant-based projects around the world. He consistently works towards his mission of showing others that food can be delicious and vibrant, while still healthful.
Matthew: Fear is just a word. You have to think mind over matter. You can change your mood or thoughts in a matter of seconds. Anything can be accomplished by knowing fear is just an emotion that you can overcome.
Fear definitely motivates me. Once you face a fear it is important to embrace gratitude. Be grateful for where you are now and understand you can conquer any dream in life by believing in yourself and having positive energy.
IG: @matthewkenneycuisine
JULIE RICE & ELIZABETH CUTLER – SOULCYCLE
"We always say everything about SoulCycle… the world really wanted it to be born." So says Julie Rice, cofounder with Elizabeth Cutler of the now famous boutique cycling class. Charging an initial $27 per class seemed crazy at the time, meaning Rice and Cutler had to scrap to find customers and be prepared to tackle every job themselves, however big or small, from wrangling introductions to magazine editors to taking towels to the laundry. As Rice says, "There is no job too big or too small and no detail should go overlooked when building a valuable and quality brand." Clearly it worked, as the pair sold most of their shares to Equinox for a reported $90 million each.
IG: @soulfounders
MOBY
In addition to being one of the world's most influential electronic musicians and producers, Moby is a modern thought leader and activist for both human rights and animal rights. An extremely devout vegan, he owns (and runs) Little Pine restaurant in Silver Lake. Chances are we'll find him running for political office soon as well. That is, if he doesn't follow through on his frequent threats to move to Canada.
IG: @moby
ANNA LUNDGAARD
Anna: My name is Anna Lundgaard. I was born and raised in the beautiful and socialistic country Denmark. I am very tall, have blue eyes and blond hair. I believe in equal rights and along with that respecting each other's differences and diversity. I believe in embracing both the feminine and masculine. I am incredibly curious, honest and opinionated which often leads to me being the first and last to speak. I am equally strong and sensitive. I am not a blamer, I don't hold a grudge and I don't judge. I am a hard worker, risk taker and goal achiever. My favorite thing in the world is to have a good time and I try my best to have fun with everything I do.
Fear is something that prevents us from being in our power and reaching our fullest potential I grew up in a country where everything is based on trust, so perhaps for this reason it comes more naturally to me than to others. I trust that my family and friends love me for who I am. I trust that people care about one another. I trust that the world isn't coming to an end. I trust that I am capable of doing whatever I want. I think trust is a great way to resolve any fear you may have.
To me LA represents a place with space for growth – literally as well as metaphorically – with the potential for deep friendships, an exponential amount of heart-warming support, is the heart of the American wellness world and becoming incredibly inclusive rather than exclusive.
IG: @annalundgaard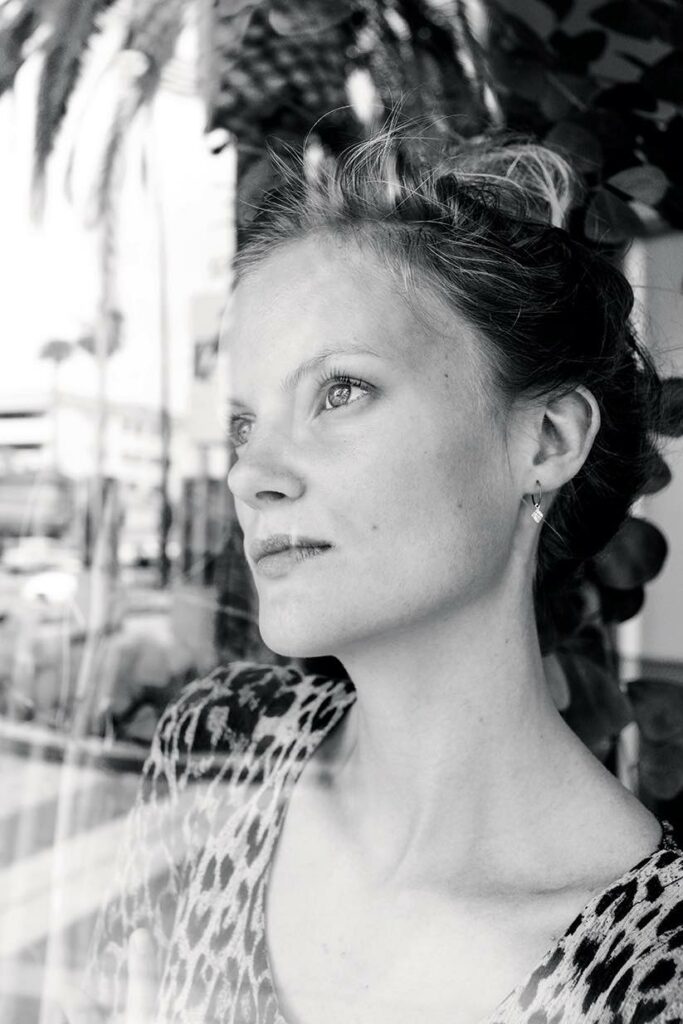 Anna Lundgaard – Photography by Tasya Van Ree
TRAVIS LETT – GJUSTA AND GJELINA
Gjusta and Gjelina are sister restaurants that create undeniably hip and rustic atmospheres catering to the LA West-side crowds. Chef and owner Travis Lett's delectable dishes made of locally sourced ingredients are both hearty and healthful. Just be prepared for the crowds.
IG: @gjustabakery & @gjelinarestaurant
CASSANDRA GREY – VIOLET GREY
Violet Gray proposed a wonderfully curated, modern selection of beauty products recommended by Hollywood's leading makeup artists, hair stylists, estheticians, dermatologists and celebrities. All products are tested against the rigorous "Violet Code" to ensure top-notch quality. "I want entertainment, culture, community, inspiration, education and service, all wrapped in a pretty package," states founder Cassandra Grey.
IG: @violetgrey
LACY PHILLIPS – FREE & NATIVE
Lacy Phillips is a Manifestation Advisor who uses her unique mix of techniques and practices to help people unblock limiting beliefs and align with their calling. While it is virtually impossible to book a one-on-one session with her (and increasingly pricey at that), Phillips and her Free & Native team are continuously proposing new platforms and content to ensure access to her teachings, through her website, podcasts, videos, online courses and "secret" groups.
IG: @freeandnative
KATE SHELA
The Movement Architect
Kate: My name is Kate Shela, a Londoner living in LA. I come from an Eastern European immigrant working class lineage, straight from hip and hilarious survivors. I am a movement architect and shamanic practitioner. I guide people through workshops designed to pass on the knowledge I've gathered, to help people become more comfortable in their human suits.
Every class I teach, I'm scared in anticipation. Over 20 years of this shit and it's still the same! That fear is lightning, not something you wield, but something you receive. The more terrified I am, the more powerful the bolt I conduct. Once the first song starts, the first step of the first dance, the fear is gone. I become present. All my attention is on the dancers. I enter my passion, my purpose. There's no room for fear.
Fear is my signpost, my signal – we are heading towards depth.
Fear is the Great Awakener. Fear is a companion. It keeps knocking at our door to keep us on our toes, to remind us to pay attention, to take action, to breathe deeper, to get the fuck out of a shady situation, to sniff out what needs to be revealed.
For much of my life I didn't pay attention to the fear. I judged it, without even noticing. I held my breath waiting for the axe to fall. I tried to ignore it, because it felt like my native territory. I was too close to see it. I was numb to it. I thought it was part of my identity. I could only move through it when I realized the fear was separate from me – what I feel is not who I am. My fearful self was the person I judged the most. Now it's become an ally. It flags up a disowned part of myself. If I can integrate it, the blindfold slips off. Yes, fear is a part of my identity, but I get to choose how big a part.
Scary lives inches from exciting, frightening a hair's breadth from delicious, their edges lined with healthy boundaries. Fear is a chance to leap into a new perspective. We get to update ourselves. With the right support systems, fear can be a catalyst into sustainable change. Most of our self-talk is negative and it's rooted in fear. Owning that fear can transform it. I try to treat myself how I would treat my best friends. And I adore my best friends. It's obvious stuff, which has taken a while to learn. The way I love others is really the way I love myself and that has been a gorgeous realization. This concept that we cannot love others if we don't love ourselves can be looked at the other way round: the way we love others is the deep underlying way we can love ourselves.
Depending on my day, fear can both hinder and motivate me. I might luxuriate in the terror space to honor my vulnerable victim, then feel the upswing of moving through it, knowing this is just one aspect of me, not the orchestra of my story. What I fear the most is having too much meat on the bone. I have fears of being too bright, too big. I am a wild stallion with a deer heart. It's the dance of polarities and the fear of not being accepted for my unique ingredients of power and vulnerability.
My fear wants to be brave. It wants to grow and be challenged so strength can emerge. It wants to have a good time! Fear is a journey of comforting discomfort. It's the sand that works its way under our shell to create the lustrous pearl.
Taking LA as an example: t took me a long time to take root in this place. I'd lived here in the 1990's – my twenties – but that was a different time. I was a wardrobe stylist, younger, single. Moving here again in 2007 with my family was way out of my comfort zone, even though it was my choice. I had no friends, no work or extended family. LA felt like a new secret city. Unlike London or Paris or New York, I needed a personal introduction to all its wonders. The people were the keys. The city's architecture won't allow you to just stumble into its magic. You can't push here. This city is an elusive creature. Being a stranger within it is a strange feeling. It uproots the transplants, shakes us up and shapes us in new ways. It's not a comfortable experience. It takes time to forge meaningful relationships. Ten years later, I have a basket of friendship and a container of work that supports me.
Now, I can feel my place within the whole. kateshela.com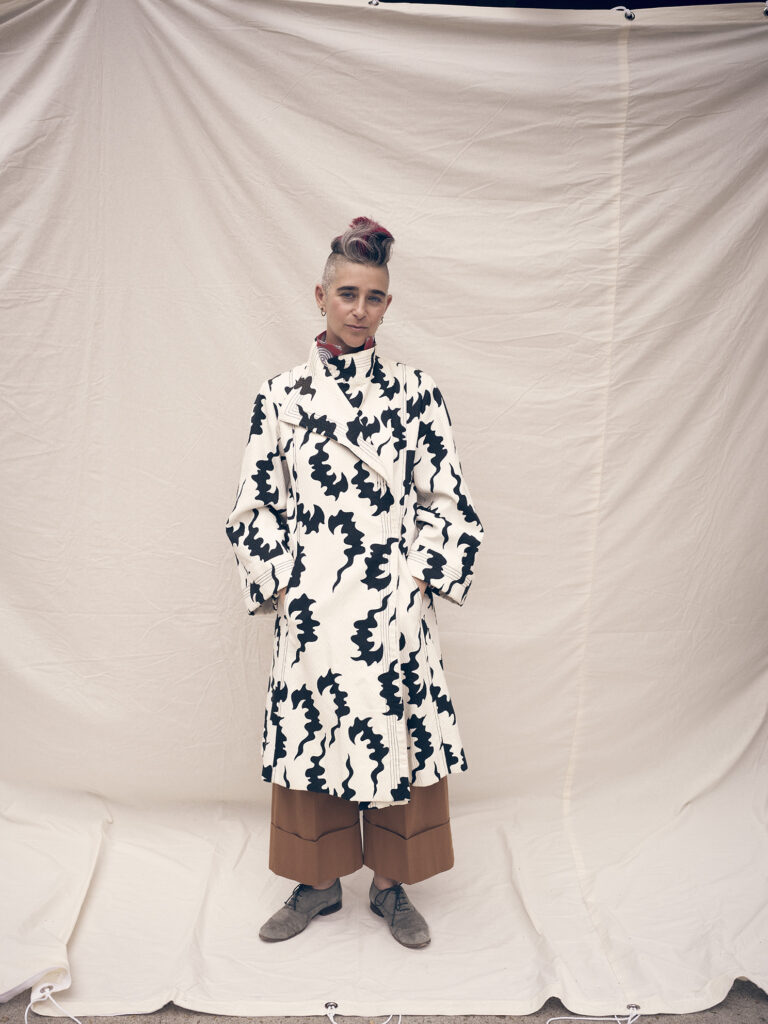 Kate Shela – Photography by Beau Grealy
CAT CHEN – SKYLAR
Obsensed
Cat Chen is a mother, a wife, a friend and the founder and CEO of Skylar, a self-care lifestyle brand centered around clean fragrance.
Cat: I am obsessed with scents (and always have been) and brought Skylar to life after I found out my daughter was allergic to my traditional perfumes. Empowering women with a healthier option of clean, consciously crafted fragrances is what I'm passionate about.
Fear means being out of my comfort zone, taking a chance on something. I am a big believer that life begins at the end of your comfort zone. If you aren't at least a little bit scared of doing something, then you may not be challenging yourself enough
Before I started Skylar and in the beginning of starting the business, I was scared – very scared. Internally, of course you doubt yourself – wondering if your idea will work, if people will like the product, if you will be able to make an impact. But I knew that if I didn't take the risk I would always look back and wonder "what if." At the end of the day, conquering my fears comes down to having confidence in myself. And when you believe in yourself, I really think anything is possible.
IG: @skylar
Not sure about what says LA to me, but what smells LA to me is: the creosote after a rain in Red Rock Canyon…
MATHEW GERSON
Mathew Gerson is a socially-minded entrepreneur and the creator of FORIA, a line of all natural CBD (Cannabidiol) and cannabis oil products created for enhanced pleasure and sexual renewal. Prior to founding FORIA Gerson spent ten years studying Buddhist meditation in Asia, Canada and the United States. He then co-founded Sir Richard's Condom Company, helping to address the unmet need for condoms globally with a "buy one-give one" business model. He currently lives in Topanga Canyon with his wife, two pups and a pair of ravens.
Mathew: Fear ultimately can be seen as a motivating tool for expanding capacity. If you stay present enough with it to see what's around the corner from fear, to take the risk or face the challenge, fear can become an indicator for what is meaningful and potentially transformative in your life. Fear is one of those ancient tools we have in our nervous system to respond to our environment.
Comfort is important. We are essentially all creatures of comfort in one way or another. Comfort is essential in terms of providing the rest and relaxation we need in order to be creative. I think more about the idea of complacency that comfort can feed into. Comfort is rejuvenating, complacency is a lack of motivation or challenge within the self to keep growing and continuing the dynamic process of human life. Currently out of my comfort zone: having a child. I wish I had the guts to be pregnant for 9 months, to create a living being within my body. Now that would be something that destroyed my self-created comfort zone.
Not sure about what says LA to me, but what smells LA to me is; the creosote after a rain in Red Rock Canyon, the sea, street vendors and smog.
IG: @mathewgerson
ALO YOGA
Alo Yoga was founded on the principle that it's really when we leave the studio that our practice begins. With an acronym praising the elements of air, land and ocean, Alo creates sustainable, ethical activewear that has gained traction from a slew of celebrities while maintaining it's authenticity as a brand dedicated to mindfulness. With their nonprofit Alo Gives, daily on-site yoga classes and recently launched Alo Moves app, Alo demonstrates that holistic is both transformative and hip.'
IG: @aloyoga
LAKE SHARP & SAM RYPINSKI – EVERYBODY GYM
If the growing luxury associations around the wellness industry have created concerns about accessibility, then Everybody Gym from founders Lake Sharp and Sam Rypinski goes directly against that grain. Rypinski says their mission is one of radical inclusivity where "taking care of your body, specifically, is the first step to taking care of the world." Designed to be a safe space for gender non-conforming people and those isolated by the "bigbox" gym industry, Everybody Gym prioritizes inclusivity while developing the relationship between physical and mental health ahead of exterior appearance. Sharp and Rypinski says their radical pricing model also aims to allow those that can "afford to pay full-price membership to effectively subsidize the cost of providing low-income membership options" for those who can't.
IG: @everybodylosangeles
JASON BORBA
Jason Borba is a former pro MMA fighter, army combatant instructor, army infantry, an Operation Iraqi Freedom fighter (OIF) and currently the striking and mobility coach at Unbreakable Performance Center – a discrete, ultra-elite gym that emphasizes recovery as much as training. UPC caters to professional athletes, celebrities, performing artists and other high profile types and is considered to be one of the toughest workouts in town (and then some).
Jason: Fear is important. It helps you understand both your weaknesses and those of your adversaries. Knowing limitations provides the opportunity to attack them until they become strengths. It neither hinders nor motivates. Rather, it educates.
Comfort Zone to me means complacency and complacency doesn't allow you to become the best version of you. Los Angeles to me is a culturally diverse and ever-expanding city that puts a premium on health and wellness.
IG: @fatenginethatdoes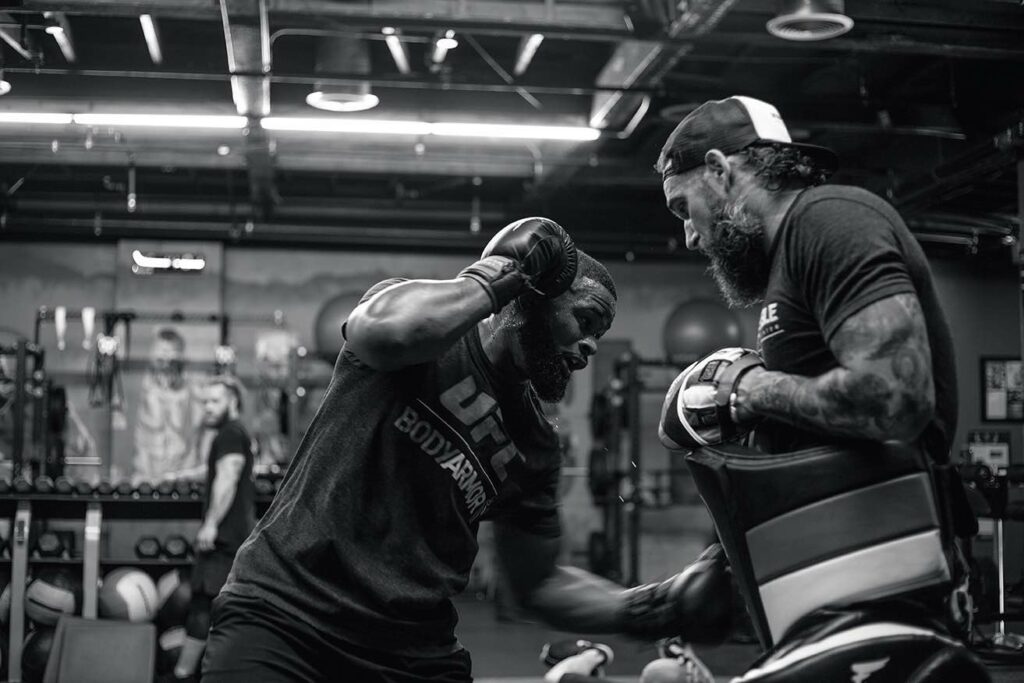 TONY HAWK
SoCal native Tony Hawk, commonly known by his nickname "The Birdman," is arguably the greatest and most influential athlete in the history of skateboarding. After turning pro at 14 Tony never looked back, performing in skate demos all around the world, inventing gravity-defying tricks, building skate parks and even creating a billion-dollar video game franchise. Through his passion for skating Tony created the Tony Hawk Foundation, aiming to produce on-going, tangible improvements in society by supporting and empowering youth in low-income communities through skate programs and the building of skate parks.
IG: @tonyhawk
MICHELLE PELLIZZON
Pressure Creates Diamonds
Michelle: I'm Michelle. I'm interested in the intersection of wellness, spirituality and tech. Obviously, because I'm a Pisces Sun with Mercury in Aquarius and Pluto in Scorpio.
I'm highly motivated by fear. I started Holisticism because I looked around me and I didn't see a single woman living the type of life I wanted to live. I was afraid that what I wanted, to be a highly emotionally intelligent, trustworthy, kind, effective, ethical, profitable and a magical leader, was impossible. I am most afraid of waking up when I'm 40, 50, 70, 100-years-old and realizing that I've been deeply unhappy for most of my life. So the tertiary fear that I experience now (will this project work? Can we get funded? What's my next step? What is my intuition telling me?) seems like child's play compared to that existential fear! I'd way rather worry about that stuff and at least know that I didn't sit idly by and allow life to happen to me.
Fear motivates me, for better or worse. I blame my Russian ballet teachers who would scream and wave their canes at us—I sort of love the fear! Pressure creates diamonds. So I've been trying to live beyond my comfort zone a lot, lately. It can be challenging and I've had my share of mini-breakdowns (ask my sister, mom, BFF, dog. The list goes on.), but it's amazing how quickly you adapt to pressure and up-leveled expectations.
LA is everything beyond my comfort zone! When I moved here, I basically started my life over from scratch. It was terrifying, but man, I could never have imagined that 4 years later, this is how my life would look.
IG: @betterbymichelle
NICOLE WINHOFFER
Fear is Energy
Nicole: I am Nicole Winhoffer. I am a global fitness artist, entrepreneur and creator of NW Method. I love what I do, which is to help people discover their gifts through the body, mind, heart and spirit.
I know fear through the feeling in my body. Anytime I feel fear, I ask myself "If the fear could talk, what could it say?" After the fear speaks, I realize the thoughts are rooted in false beliefs. I acknowledge the fear and utilize that energy to allow me to take positive action. Fear is energy. When you know how to utilize it then you can take positive action. If I wait too long to take action, fear can hinder me. But if I think about fear as a muscle that is teaching me that I am doing something new and I take action, it becomes a motivator. It depends on how much time you allow fear to sit with you.
Comfort zone means certainty. It is a balance between living in the known and living in the unknown.
To me, LA is a slower pace, good weather and a place to create your own energy. LA has allowed me to find peace and live more in the moment. Going on hikes and being closer to nature while I work out was definitely outside my comfort zone and provided a new way to feel peace in my body.
IG: @nicolewinhoffer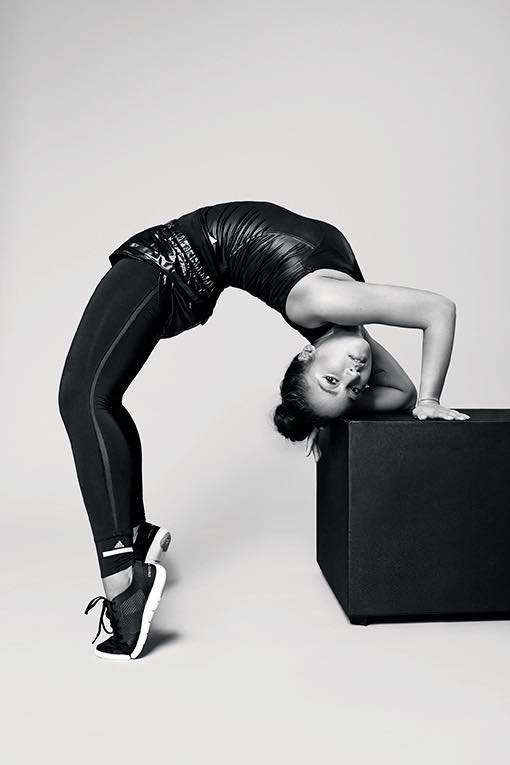 SHIVA ROSE
Flower Power
Creator of the holistic website The Local Rose and alchemist for Shiva Rose Beauty skin care line
Shiva: For me fear is when I can't follow my intuition and begin to doubt the inherent good in the world. I try always to ask myself "is this idea or plan driven by fear or driven by love?" You can not have fear and love coexist at the same moment, so just by asking this it can be revealed and dissipated. I think by having a daily, spiritual practice, I am able to keep a lot fear at bay. I won't allow fear to hinder me. I know I am being blocked by fear when I am confused or indecisive.
LA to me is the close proximity of the wild world. The mountains, the ocean, the desert, the redwood forests. I dream about camping in the wilderness for a few days off the beaten path. Perhaps that, or just being vulnerable to true, unconditional love.
IG: @localrose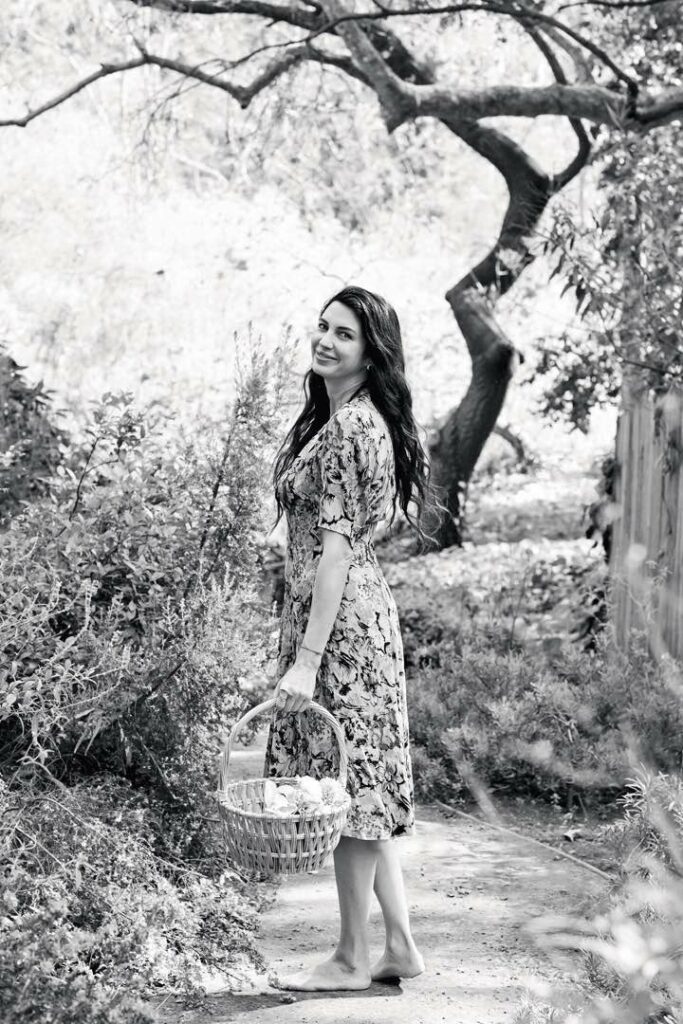 ELIZABETH KOTT
Where the magic happens
A metro-Detroit native, Elizabeth Kott began her career in the mid 2000's working for celebrity stylist Rachel Zoe. A multi hyphenate to the core, she counts producer, writer, stylist and creative director as some of her most worn hats. She is the co-creator, producer and host of prolific wellness podcast That's So Retrograde, a series that "leads the way in the wellness space with humor."
Elizabeth: On the road of self-discovery, fears always are prominent. They have been the roots to my blocks and the blocks to my roots so to say.
Comfort zone sort of feels like a dirty word in our lexicon, but I love a comfort zone. Sure it is imperative to move out of it every so often because "that is where the magic happens." However, honestly, there is something to be honored about the ease of being comfortable. To find a comfort zone within work and play can be solid and empowering as long as we are cool to venture out of it with the least resistance.
There is a unique ease to LA, which is odd because on the surface there is so much pulling us away from that ease: the overpopulation, the property inflation, the traffic, the constant reminder of the "haves" and the "have nots." Yet there is an essence and unique rhythm here, one that is motored by people following their creative destinies. That is what defines LA for me: people going after their dreams. An activity I don't know if I would have the guts to try? Stand-up comedy. Many of my girlfriends are comics, as is my boyfriend and I marvel at their bravery when they get up on stage alone with a mic and their material. I can't imagine doing it myself, but I applaud it!
IG: @elizabethkott
ASHLEY WRIGHT
Action S/hero
Ashley: I used to have this whole slogan. "Hi my name is Ashley Wright! I'm a badass breastfeeding, babywearing, attachment parenting, pole dancing, yogi mama who inspires and motivates men, women, families HER WAY!" Now, when I introduce myself, it's with less words, more humility. Depending on where I am physically (externally) and emotionally (internally, because I go through lots of shit), it can go something like "Hi I'm Ashley Wright, creator of Ms. Wright's Way" and somehow that's become a big deal. My story, my life helps heal. I'm rolling with it.
I used to think I didn't fear much, if anything. I have a great relationship with death and life. Now I know fear isn't real. It's anxiety and a clear indicator that I am not being present. That I am going down the rabbit hole of a bunch of negative "what if's." No longer trusting the process of growth and enlightenment. No longer believing that all is for my highest good. When you work with so many people and their afflictions, along with consistently and fearlessly taking on your own, you just get it done and practice radical self care! Hindrance doesn't look good on me. It immediately shows up and smacks me in the face from what my children say and do.
Out of my comfort zone for now is mushrooms and other plant medicine. Not like 'shrooms for the sake of 'shrooms but something deep like an Ayahuasca experience.
IG: @mswrightsway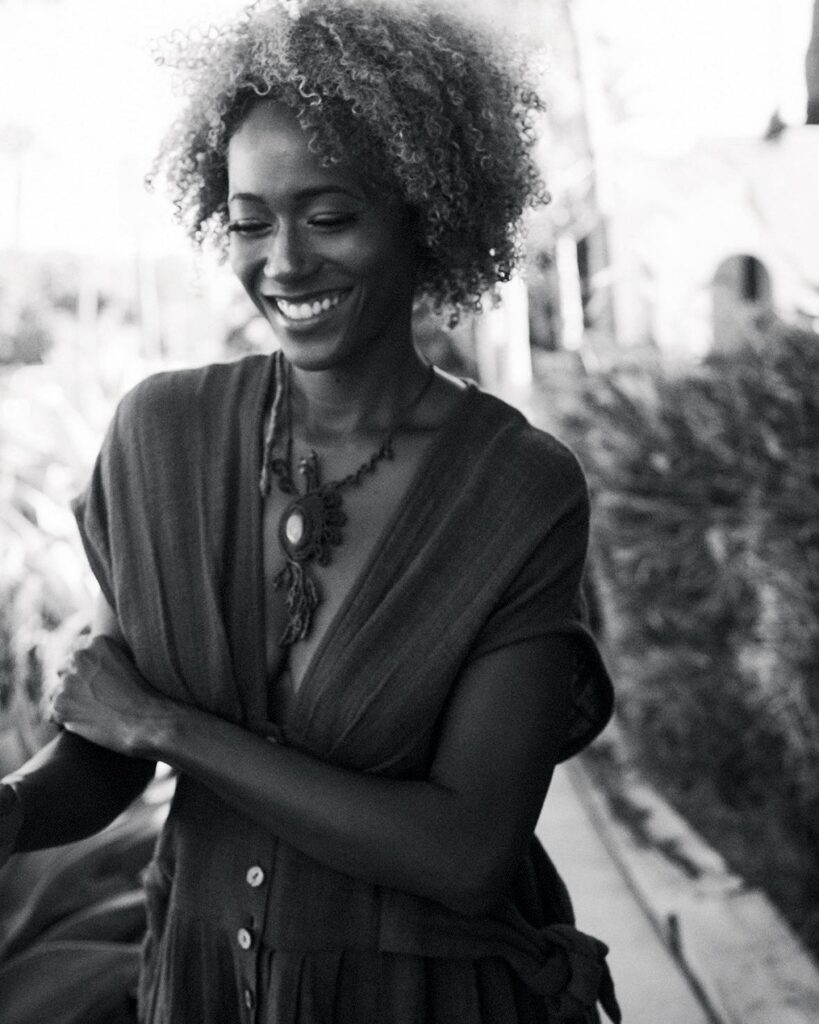 Ashley Wright – Photography by Jai Odell
YVONN CHOUINARD – PATAGONIA
Founded by rock climber and environmentalist Yvonn Chouinard in the 1970s, Patagonia is a global leader in outdoor lifestyle, adventure and travel gear with an ethos grounded in minimalist, low-footprint roots and a mission to protect and save our precious planet.
IG: @patagonia
SEANE CORN
Driven by purpose
Seane Corn is a yoga teacher and the cofounder of Off the Mat Into the World: non-profit leadership training that bridges the gap between yoga, transformation, social justice and action.
Seane: My take on fear is that it's real. That it runs wild within our consciousness and it plays into many of the decisions we make every day, both in the conscious and in the unconscious. It impacts our words, our choices, our actions and it's something not to be denied, rejected, or abandoned.
It's something that we need to be in relationship to, because it has something potent and powerful to teach us about who we are, our healing and our past, to personal awakening.
Fear is a shadow emotion usually masking something else, so when I experience it I work through the body-mind process to understand the way in which it's vibrational resonance lives within me, meaning tension. Which is often the by-product of fear. On a physiological level. And so that's the way I'm gonna work with it. I'm going to try to go towards it, to be with it as much as possible and see what lives within it that is teaching me about my own empowerment.
Fear is a shadow emotion, usually masking something else.
For a moment fear might freeze me into inaction. My body is set up for survival, so my body's instinct is to say no, don't go there. There's always going to be a moment where it could hinder me if I allow the story of that fear to remain true in my body-mind.
Once I go towards fear it becomes a catalyst for great emotional and spiritual change. I always recognize that whatever it is that I empowered to be fearful is an answer to my prayer. It's exactly what I needed that was the initiation towards the evolution of my consciousness.
Our body is hardwired for survival. It wants success, comfort, not change. When you go towards fear, it's demanding. Self-responsibility and accountability only lead to change. I naturally take chances in my life, it's just my nature and it has a lot to do with the fact that my particular nervous system can manage a lot of stress.
So with my comfort zone, I can push those boundaries in a variety of ways because my nervous system can maintain it. I would say things like self care are outside of my comfort zone. In the past I could have perceived it as seeming to be lazy, undisciplined, which are qualities with my personality I am not interested in exploring.
Being outside of my comfort zone would actually be going to a spa. Going to a beach, which I haven't even gotten my head around quite yet. Just something completely for my own care and pleasure. That's a little bit uncomfortable for me, because my nervous system associates it as being frivolous or lazy. Even though intellectually I know that it's not true.
I'm very driven by my purpose and feel that my comfort zone is being in my purpose and making things happen. It's very organic in my body. What's not organic in my body is going out to a movie with a group of girlfriends, just laughing and talking about not changing the world. Just talking about things that are a little bit more superficial. I've had to practice this and make it as important as every other aspect of my experience in this body.
For me to be a fully integrated human being, I've got to know where all my parameters live, what it looks like and then push those edges, both the comfortable and the uncomfortable ones. But they look different for everyone. For me, going to another country and working in marginalized communities where there's a lot of trauma, that's not outside my comfort zone. My body exhales in that space, whereas someone else it might rip their heart out
What does LA say to me? Home away from home. It helps me to find balance within my intensity. Really, it's like calmness within the storm that can be me. And so LA has provided that sanctuary for me.
IG: @seanecorn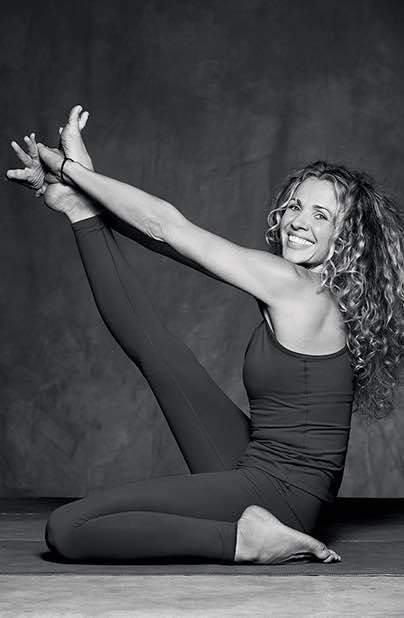 PAT TENORE – RVCA
RVCA is a modern lifestyle brand existing at the intersection of art, fashion and culture. The brand, a favorite of skaters and surfers, embraces various subcultures and celebrates integrity, creativity and community.
IG: @rvca
LAIRD HAMILTON & GABRIELLE REESE
It's fair to say husband and wife athletic power couple Laird Hamilton and Gabrielle Reese like to push themselves. Hamilton is best known as an American big-wave surfer and pioneer in the world of action water sports, though inventor, author, stunt-man, model, producer, TV host, husband and father all apply as well. Reece is a former pro volleyball player and current mother, author, television presenter and model. From their Malibu home they experiment with their fitness regimes daily whilst constantly developing new exercise and nutrition regimes. And despite nearly divorcing several years ago, that part works too. Says Hamilton; "We are in a boat, we have to work together. Sometimes it's stormy, sometimes it's calm, but you have to put the effort in and you have to want to."
IG: @lairdhamiltonsurf & @gabbyreece
RACHEL HUGHES
In the flow zone
Rachel: My name is Rachel "Ray Ray" Hughes, I am an Australian born, nomadic entrepreneur currently based between LA and NYC. My mission in life is to help humans evolve from a reactionary mindset to preventative when it comes to looking after themselves and the planet. I am a lover of and eternally inspired by the cosmos, art, disco and peeling away the onion of being human. If I am not working I am either in a sauna or at a roller disco.
Ah fear, a driving force in life. It can either swallow you whole or spark you into action. I have always found that, although painful at the time, fear has been such a impetus in my life because it is only through the darkest days that true growth and rebirth can be possible. Fear can show up in a myriad of ways but I usually find that it appears in the mirror of a relationship, be that personal, business related or the relationship with oneself. For me the way that I conquer my fears is just never giving up. So many things can happen, but if you don't give up on yourself or your mission you will always find a way through and live to tell the story. "Let the burning bridges light the way forward."
Comfort zone is where we can take a breath, ground and relish in routine and build a foundation. But like fear, it's when we are outside of the comfort zone that we are more inclined to create and evolve. I usually find the universe has a way of smacking me out of my comfort zone when I have stayed too long.
There is something magical about this desert city, the weaving, palpably historic timelines that intersect through a series of highways and states of consciousness. LA is the place where I found home, family & myself. LA is where I feel in flow, it's the flow zone. It's not necessarily always comfortable but I am always being guided, held and challenged. Whenever I find myself in town I am being handed exactly what I need, at the right time. It is the place for great healing, scheming and joy.
IG: @newworldnative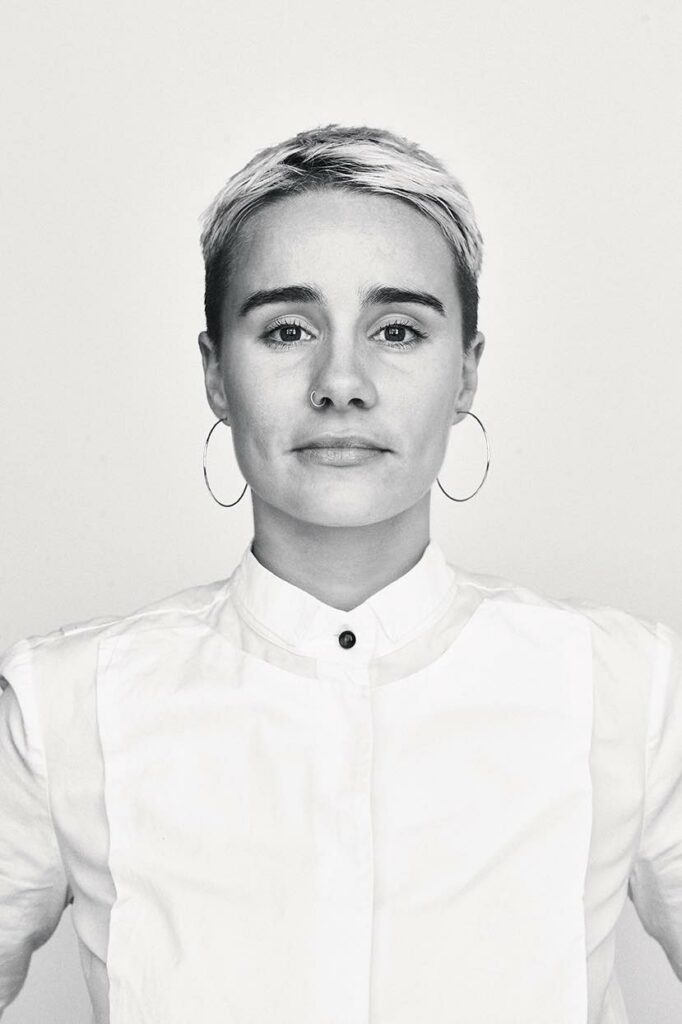 TERO ISOKAUPPILA – FOUR SIGMATIC
Four Sigmatic is at the forefront of the medicinal, superfood and apoptogenic food industry. In addition to a wide variety of superfood blends, they specialize in harnessing the magic of functional mushrooms. From coffees to elixirs to hot cacaos, the shrom-based beverages provide fuel combined with important health benefits.
IG: @foursigmatic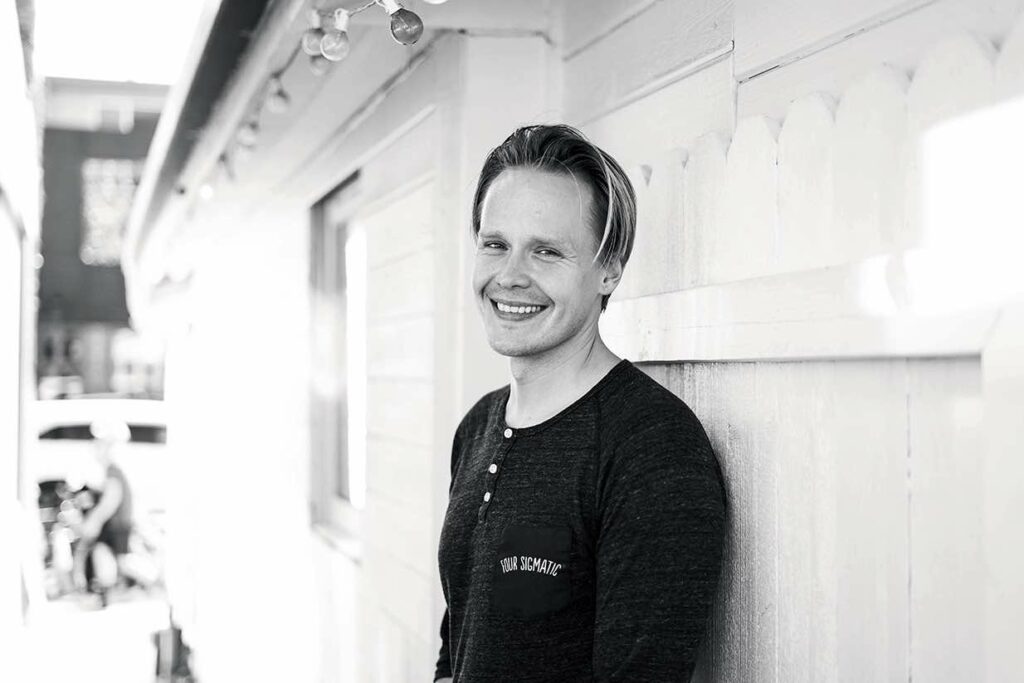 JESSICA ALBA – HONEST BEAUTY
Jessica Alba launched Honest Beauty after experiencing an allergic reaction to a product. Since then the brand has focused on developing safe, high-quality skincare, haircare and makeup that inspires women worldwide to embrace the honest reasons they wear makeup.
IG: @jessicaalba
THE WILDFIRE INITIATIVE
The Now Cult
The Wildfire Initiative consists of Netic Rebel, Bryan Ellis, Crosby Tailor and Abraham Wolke. We're a curious cult bound by a certain level of go-with-the-flowness (or "IDGAF-ness") that we share with our community via our unique blend of movement, breath and meditation exercises, mindful eating principles and basically every tool we have collected over the years that we have found to greatly increase our quality of life.
Abraham Wolke: The training we offer is all about cultivating (pun definitely intended) self awareness, pushing past your discomforts and finding the freedom and growth that comes from realizing that short of dying most of the stakes aren't real. And even in that most extreme case, we're not sold on the negative outlook on any of it. We're here for the rollercoaster of life: the ups, downs and the in betweens.
Fear serves a vital purpose in helping me to navigate life. It's a tool, a necessary signal and I strive to use it effectively for my own growth. Every time I feel fear it means there are important questions to be asked. One, are the stakes real or just in my head? And two, if the stakes are real (i.e. physical danger, bodily harm etc.), what do I stand to gain if I decide to move forward? Does the reward outweigh the risks? The beauty of fear is that it demands your full attention.
Crosby Wehr: The work for me now is to accept the fears that come up, face them and move into them even deeper, flexing that muscle of vulnerability. Or choosing to let those fears that arise motivate me to make positive decisions in my life. There is nothing more freeing than embracing those moments of fear, of insecurity and loving them the same as any other moment in time. For me, it's about finding that balance, accepting all that I am without resistance and navigating those moments to attain the greatest quality of life.
Bryan Ellis: Comfort zones imply limitation and relaxation. A comfort zone isn't a bad place and yet, I prefer to live outside of it the majority of the time. However, it gets a bit tricky to make any wild claims that one is better than the other. I only live outside it to expand what "it" entails. I play outside of my comfort zone so that what's uncomfortable becomes comfortable.
Wellness, as an idea, is always a reaction to a state of being unwell…
We don't always need to be ascending a great mountain, sometimes we can pitch a tent and sit by the stream and recover
Years ago I thought of LA in such a superficial light, only seeing the surface and thinking there wasn't much depth beyond it. But once I found a bit of depth in myself, I found it here.
Netic Rebel: Swami Donny, probably more familiar to you as Donald Trump, is forcing many of us to visit our discomfort. Whether we agree with his positions or not, he's making people do conversational yoga. He's making people bend and hold and sit with and address an array of different things they never had to do before.
He is also probably the most influential game changer in the wellness industry right now. Whether people choose to acknowledge it or not is merely an exercise in perception. "Wellness," as an idea, is always a reaction to a state of being unwell, unhealthy, unhappy, dissatisfied, diseased. He has the largest yoga class ever and he's offering us all lessons in compassion, acknowledgement, privilege and gratitude daily. One of those people who shows up so prominently in our experience that they begin to shift our state of being without us even noticing.
Donald Trump is offering us a choice to respond with love and compassion or fall deeper into our visceral base chakra reactions. Do we curse him? Speak ill of his family? Are we disgusted with his fortune? Pleased with his misfortune? Whatever the case, Swami Donny is the yoga teacher no one asked for but he's exactly the one we all deserve.
IG: @thewildfireinitiative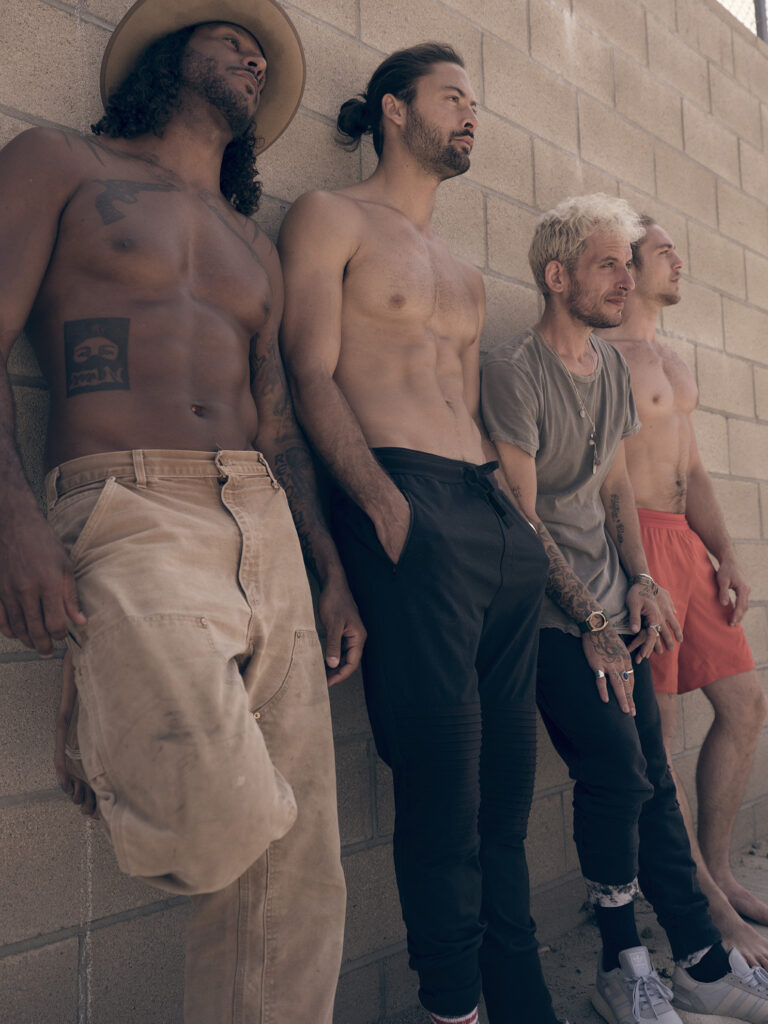 The Wildfire Initiative – Photography by Beau Grealy
CHLOE KIM
At just 17 years old Korean-American Chloe Kim became the youngest woman to win an Olympic snowboarding medal at the 2018 Winter Olympics. Being marked as a future superstar athlete from the age of 13 might sound like the stuff of dreams for many kids, but it hasn't all been smooth sailing for Kim since her famous win. The end of her life as a "regular" teenager and coming to terms with how fame affects the way others treat her has been a challenge; "I feel like with me, I don't know who's genuine or if they're just reaching out because they want to be friends with Chloe Kim." But with upcoming X-Games and no doubt more Olympic appearances, Kim is learning to be happy with where she's at. "I feel like if I had the chance to go back, I probably wouldn't change a thing, because what I'm doing is a lot cooler."
IG: @chloekim
JODI GUBER BRUFSKY – BEYOND YOGA
Founded by Jodi Guber Brufsky, Beyond Yoga is a body-positive athleisure brand that calls upon all women to embrace so-called imperfections as a unique collection of features that make you you. With stylish activewear available in sizes XXS-3X, a maternity line and unretouched ads, Beyond is expanding the implications of the term "form-flattering" to cover the diversity of women's bodies. Of course, true empowerment and beauty come from within; but inclusive clothing options certainly help.
IG: @jguberbrufsky
NITSA CITRINE
Sun Child
Nitsa is an intersectional artist based in LA and a lover of tea, alchemy and photography. She is the Creative Director of Sun Potion – Transformational Foods and the cofounder of Women with Superpowers, a photo series and movement that celebrates the feminine in all its forms.
Nitsa: I think fear is in many ways an invitation for growth. At times it can be rather veiled or tricky to decipher, but a powerful teacher (if you allow it to to be) nonetheless! The exhilaration of facing what we fear can be incredibly transformational and heart opening. This being said, it is always a balancing act… I try to avoid making decisions from a state of fear that comes with a stressed mind. When this kind of anxiety-inflamed fear arises, I attempt to do nothing. Once the panic subsides, I aim to approach my fears from a place of love, observation and trust – recognizing them as they come with as much calm and courage as I can muster in the moment and entrusting the process to transform the fear I may be experiencing into growth.
I am definitely in the danger zone of the comfort zone… I am a bit of a recluse and while I admit I find comfort in my solitude I am also careful these days not to let my hermetic tendencies limit or paralyze me as they have in the past. If there is something I want to explore – a project or place that pulls me. I encourage myself to pursue it. This is why love to travel, alone and with loved ones, because I thrill in the expanded perspective that comes with new context, cultures and the connections and dialogue that travel naturally demands.
One more thought on comfort zones – whether traveling or hiding out in the Santa Monica Mountains – I also have this practice where if a situation that makes me uncomfortable shows up three times or more, I pay attention and try to understand what it may be communicating to and through me.
An activity that I would never dare to do…. Hmm… Maybe intentionally place myself in an environment that felt really dirty. That would freak me out.
IG: @nitsacitrine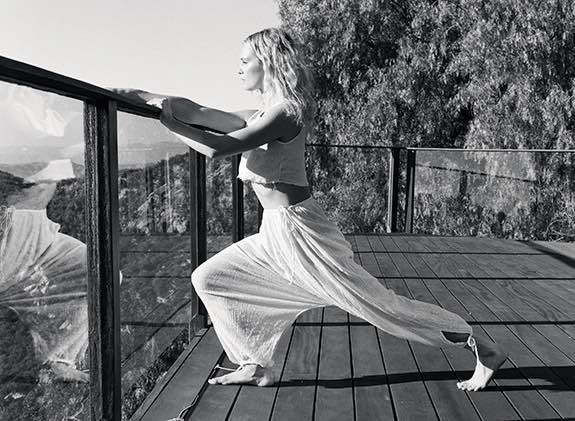 Photography by Nastassia Brückin
KFIR LEVY & EDUARDO CASTILLO – HABITAS
Kfir Levy and Eduardo Castillo are the cofounders of Habitas, an international community of likeminded people driven by a desire for human connection, inspiration and meaningful experiences. In addition to immersive itinerant activations worldwide, Habitas has clubhouses in both LA and New York, a hotel in Tulum and additional properties coming soon.
Kfir: Fear exists to promote survival, physically and psychologically. Just because you fear something doesn't mean you need to lead with fear, or let it dictate your life. It's there for a reason. Let it be. Fundamentally, it's the same as every other emotion in our spectrum. I'm a creative person and I try to lead from the heart as much as possible in my life. Fear has little to do with what I'm up to and where I've gotten so far. I believe if your heart is in the right place and you let it lead, fear becomes irrelevant. If you give all of yourself to something; a relationship – business idea – whatever and you do so authentically and leading from the heart, the journey itself, regardless of the outcome, is more impactful than the downside of failure.
Being in your comfort zone means you're surviving and you'll do just fine. Our human potential goes far beyond survival.
My comfort zone sucks. I hate being in my comfort zone because its super nice and cozy and I become complacent. Being in your comfort zone means you're surviving and you'll do just fine. Our human potential goes far beyond survival. If you're not creating, you're being selfish. We're meant to thrive, create, indulge, selfishly take in and generously give back without hesitation. All of that happens outside of the comfort zone. I try to live as much of my life as i can outside of my comfort zone. Sometimes getting sucked back into it means I just need a little breather.
LA is diversity. It's like an everything buffet. There's something for everyone, 24/7. Culture, colors, shapes, sizes, food, adventure, music….
IG: @our_habitas
MAY LINDSTROM – MAY LINDSTROM SKIN
In her private studio, "skin-chef" May Lindstrom and her small team hand-craft and hand-fill every bottle of their pure, potent skincare products. The result is a meticulously and mindfully sourced creation intended to inspire wearers to tune in and turn their daily skincare routines into a sacred ritual of self-connection.
IG: @maylindstromskin
LISA LEVITT GAINSLEY
Lymphomaniac
Lisa: I'm Lisa Gainsley. I was born and raised in Los Angeles, CA. As a kid I climbed trees with my brother, we skateboarded down the big hill in front of our home and lit our farts on fire. I played soccer and tennis. We had a plot in the community garden where we planted vegetables. There were campouts and fishing trips. I was 11 when my mom was diagnosed with cancer, 13 when she died. They were events that ended up shaping the trajectory of my life, eventually leading me to my work as a manual lymphatic drainage practitioner.
I decided as a teenager – after my mom died – that I wanted to make sure when I was old that I looked back at my life knowing I lived a full life. I spent a lot of time in the 1980's at the spiritual bookstore, The Bodhi Tree in Los Angeles. I read Buddhist and Hindu texts, while doing a deep dive into teenage social life, drinking and consciousness altering shenanigans. It was during this time, that I started doing yoga and spending time in nature. This exploratory time helped me build a solid interior landscape. I didn't realize I was laying the foundation to confront my fears.
I used to have no fear. I tried so many things! My motto was "If I don't break a limb, or die, or end up in jail, I'll try it." By trying new things, I got to understand what made me feel comfortable in my skin, what I wouldn't tolerate and when it might be safe to push my fears aside because they didn't really serve me. When I became a mother, fear started to creep up in unfamiliar ways. I know I can cultivate my reaction to fear, but what I find scary now is that ultimately I can't control what happens to my kids. I can only do my best to keep them safe and give them building blocks to support them.
Now that I have an intimate relationship with my comfort zone, I am comfortable pushing outside of it To me LA is about the food, the people, the landscape and the varying communities sprinkled around this sprawling city. There is so much to explore here. Nature, music, the arts, the handmade entrepreneurial spirit that is mostly tolerant and celebrates difference. The spirit of creation and supporting one another exists in LA despite the traffic!
There's not much I wish I had done that I didn't have the guts to do. I am really loving the attention now to the integration of beauty and wellness from the inside out.
IG: @thelymphaticmessage
HEATHER LILLESTON – YFBP
Heather Lilleston has been teaching yoga for 15 years and is the cofounder of Yoga for Bad People (YFBP). When she is not traveling to teach at inspiring destinations around the globe, she lives bicoastally between New York and Los Angeles.
Heather: I don't get off on being afraid. Fear is an important part of life and no one is exempt from it. No matter how we try to protect ourselves from fear, we can't. How we respond to fear is a direct expression of our sense of self and our willingness to trust the greater vision. To know that even in a moment of chaos, or when we are being asked to let go of something we thought we needed to feel safe, or when risking rejection in the midst of speaking our truth, that we will be okay in the end. That whatever falls away or changes form does that for the better. I don't imagine fear ever going away, but our ability to face our fears – if we can remember we have done it before and been okay eventually – inspires our courage to show up a bit faster each time, making "facing" whatever it is we are afraid of easier.
I believe that our comfort zones evolve as we do. Life experience is constantly redefining for us what "feels good" and what doesn't.
I love driving. That's pretty LA of me. I love being in my car, with my music, having a little private time in the midst of my day. That does not mean I like traffic. LA is pretty comfortable once you find your people and your "spots." Surfing in a big crowd in Malibu is also not really within my comfort zone. But I have done it and I never regret those moments when I do push myself and go. They are just few and far between.
IG: @heatherlilleston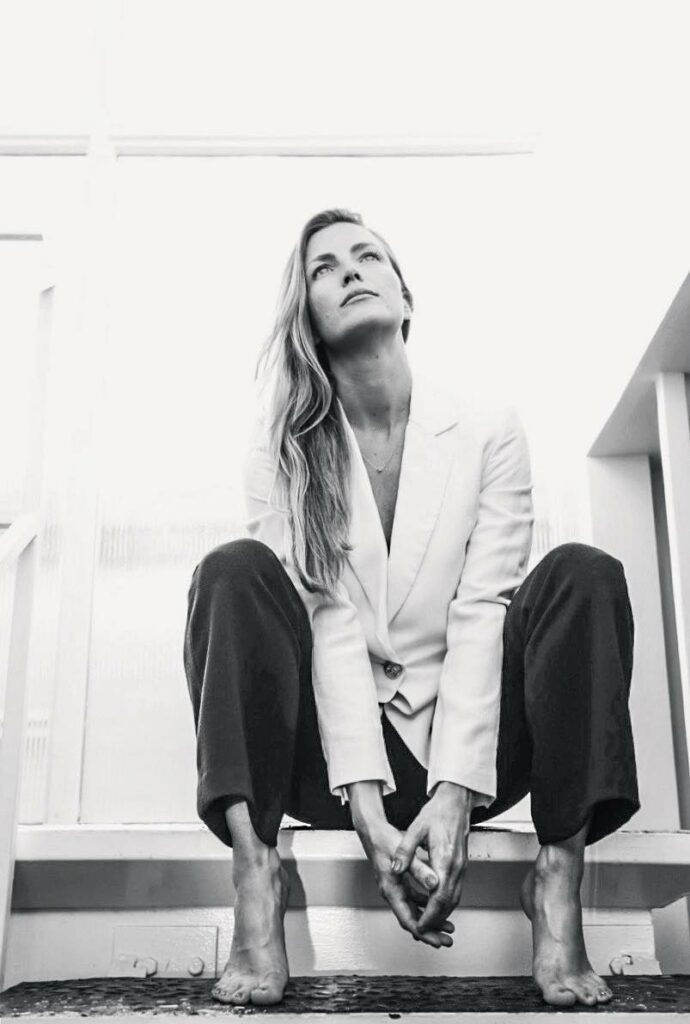 GOVIND DAS
Devotion Dude
Govind Das, whose name translates as "servant of god," is the founder of Bhakti Yoga Shala, where he teaches Bhakti yoga classes and facilitates the practice of Kirtan (devotional chanting). When not at his Santa Monica studio he enjoys traveling the world leading trainings and retreats.
Govind Das: In the early part of my life, until about age 20, fear was the most debilitating energy in my life. It held me back from doing the things that I really wanted to do. In coming to the path of yoga my relationship with fear has massively transformed. What I used to be so afraid of, now I am able to watch, observe, sit with and ultimately move through. As my teacher Ram Das says, "Fear and Faith cannot co-exist."
As human beings in this world that we live in, it is so easy to "fall asleep." Comfort zone is living on auto-pilot. It is sleepwalking through life. Comfortably numb. My practice is to live in an awakened state, a higher state of consciousness. This is what spiritual practice supports in us; living in the present moment, living mindfully, living from our spiritual heart.
LA is a very unique and special place. It is the marriage of urban city life and Mother Nature.
Every morning I wake up before the sun, when it is completely dark and do meditation walks in Temescal Canyon in the Palisades. It feels like every morning I am stepping out of my comfort zone the moment I enter into the park. I am in the hands of Mother Nature and must trust she will take care of me. It is completely dark and I'm walking these trails hearing crazy sounds or seeing coyotes. I just keep coming back to my mantra: Ram, Ram, Ram, Ram….
IG: @govind.das.108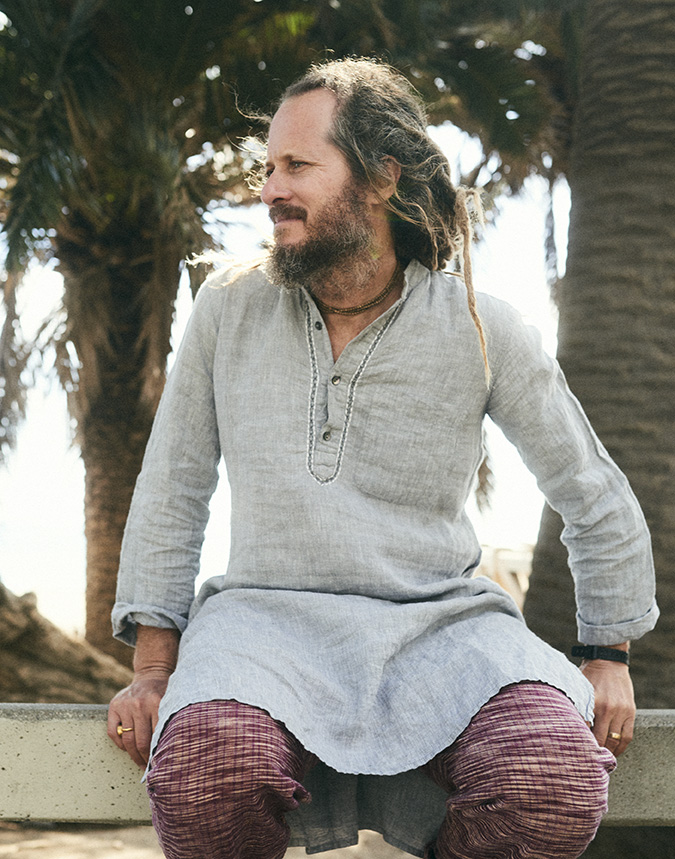 Govind Das – Photography by Jai Odell
DR. BIANCA R. EDISON, MD
Dr. Bianca Edison is a team doctor for various sports teams throughout Los Angeles. Extremely active and having grown up with a passion for sports and dance, she possesses an innate understanding of the challenges that young athletes face including; dance injuries, sports-related concussion, injury prevention and biomechanics. Other areas of expertise include: dance medicine, female athletes, adolescent overuse injuries and nutrition.
The feelings of butterflies and pushing myself is a huge motivator for me.
KASSIA MEADOR – KASSIA SURF
Waves, avocados and golden afternoons California born and bred, Kassia Meador began surfing at age 14. She has spent "more than half her life traveling this beautiful planet riding waves onto the shores of many magical places." More recently, her love affair with riding waves brought her to "riding sound waves and vibrational therapy and most recently holographic sound." Additionally, in 2015 Kassia launched KASSIA+SURF, a low impact/high vibe brand of surf wear for women by women, with the mission to create aquatically functional wetsuits, accessories and lifestyle gear that are of superior quality and use eco-conscious production.
Kassia: It (fear) doesn't really exist. It is just a projection of a feeling, a reaction to a situation or outcome our mind creates. The feeling is also an interesting gauge for us and the limits we place on ourselves and how far we wish to push ourselves. Face your fears, live your dreams. I think it just ties back to the idea of meeting yourself and that idea of fear head on!
The feelings of butterflies and pushing myself is a huge motivator for me. When I start really questioning myself it feels like I'm pushing myself in a good way out of a comfort zone and into a new reality. I really love those feelings and the understanding that comes from the questioning.
IG: @kassiasurf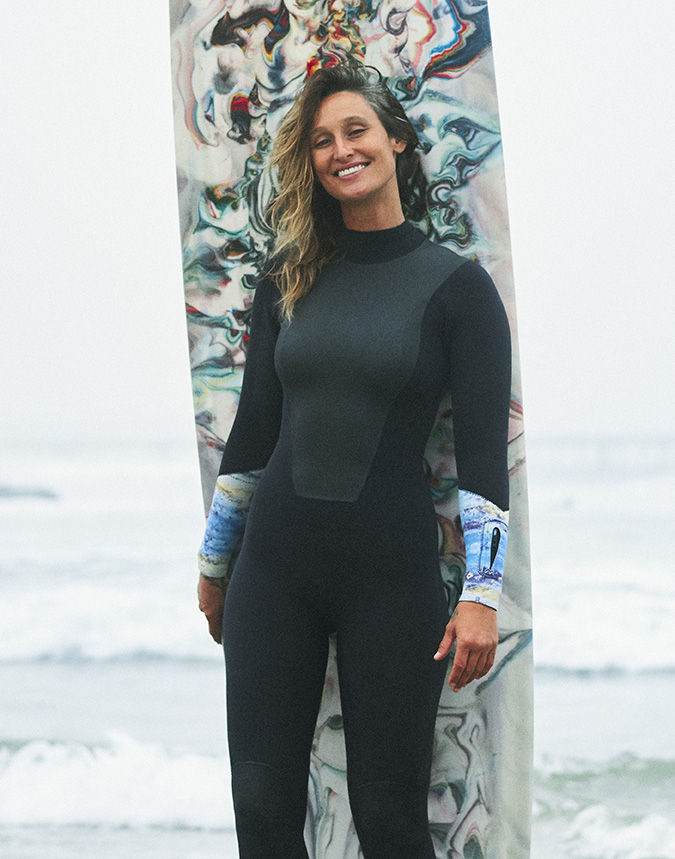 Kassia Meador – Photography by Jai Odell
MICHAEL BECKWITH – AGAPE
Michael Beckwith is the founder of the Agape International Spiritual Center, where he is a New Thought minister of transdenominational teachings. In addition to Agape's numerous social outreach programs, he is an author and public speaker delivering positive messages of hope and transformation.
IG: @michaelbbeckwith
MARY ELIZABETH HOLMES
Mary Elizabeth: Clinical hypnotherapist, life coach, artist, improviser, storyteller, co-creator. I grew up in Hollywood and have a background/first career in the arts, both visual and performing.
I work with movie stars, chronic pain sufferers, professional athletes, expectant mothers, people with substance issues and life-threatening illness, over 80 hot yoga teachers and teachers in training and a whole bunch more. Anxiety – whether it's stage fright, worrying about something that will never happen, or processing a genuinely challenging set of circumstances – is a very big part of my practice. My clients humble me. They are open, courageous and willing to do whatever it takes to be the best versions of themselves.
Familiarity is usually a key component, until something becomes too routine, too comfortable, which can result in a very particular kind of discomfort. I would never jump off a mountain in one of those flying squirrel outfits. But I would (and have) performed full-on improvised musicals in front of a live audience. So much better than a dead audience.
DAVID DORCICH & PAULINE TAKAHASHI SAUNDERS – LET IT BLOCK
Let it shine
California natives David Dorcich and Pauline Takahashi Saunders are the cofounders of LET IT BLOCK, a sunscreen brand that is safe for people, the ocean and sea life. All of the products are mineral based, paraben free, protect against UVA and UVB rays, are water resistant and FDA approved for everyday use.
David: Fear can motivate you to challenge yourself or stop you completely. It both hinders and motivates me. Of course. And I deal with it by facing my fear as much as I can bear, a moment at a time.
The past few year I've lived mostly outside of my comfort zone. It's been an informative and exciting way to live on a daily basis. That said, I'm steadily working my way to the inside of the comfort zone again.
LA = Murals, palms, jacarandas, Spanish style architecture, Hollywood and sunshine. Lots and lots of sunshine.
IG: @letitblock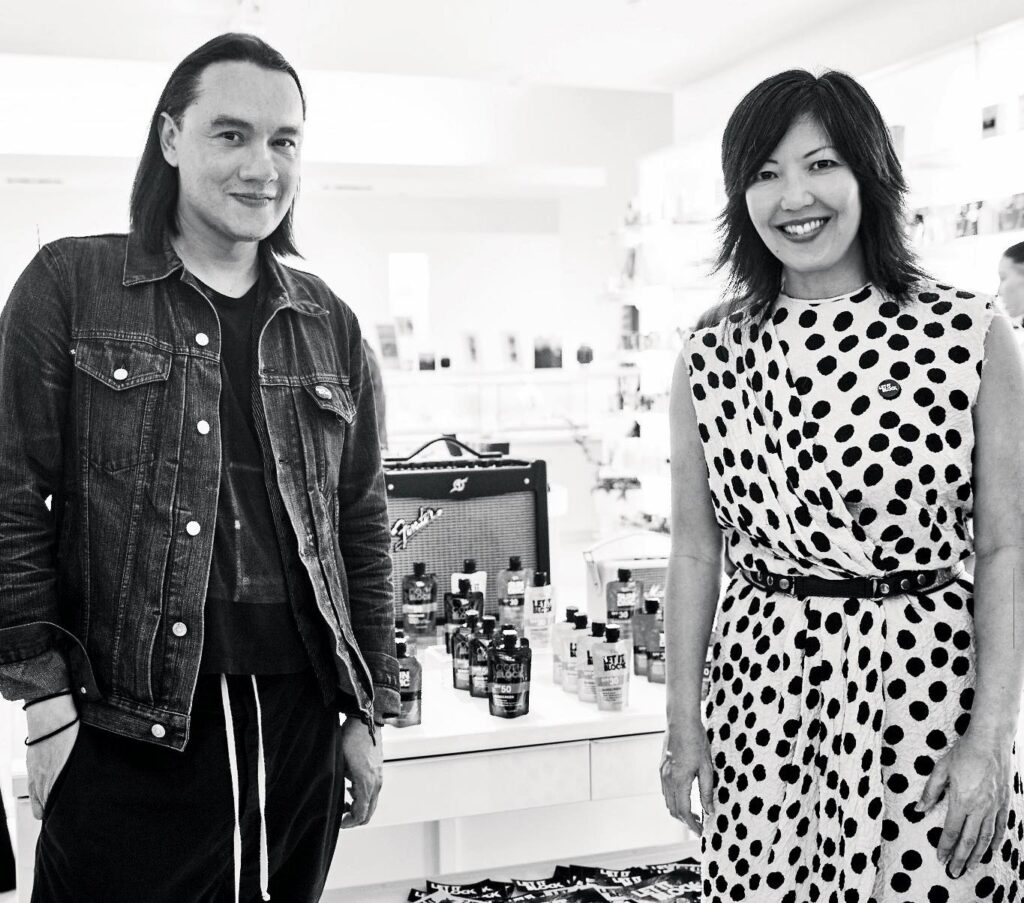 ELIZABETH BACHNER
Big Birth Junkie
Elizabeth: I'm an east coast Jewish girl that continues to go into uncharted territories. I am an appreciative dinner guest as I love being in the kitchen witnessing others slip into their creative zone. I never say no to a pastry that is made with love (even if it has gluten in it!). I have walked with queens without losing my commoner's touch, as I have learned the obvious secret of the one thing that unites us all. My job is my calling and my spiritual path. I am obsessed with grace. I am very comfortable being a terrible spellllllller.
My first step (in dealing with fear) is to assess if there is any immediate physical danger or death. Yes, death. Why? Because so many people react to fear from a young place within themselves that thinks that any bad thing that happens means death (physical, mental, emotional or spiritual), especially if one has experienced death, betrayal or abandonment at a young age. That simple differentiation process in itself can be the difference between spinning in trauma and staying in present time.
From this expanded place of being contained within the Blueprint, there is no fear to be conquered, as there is no "us against them," but only places to be healed and choices to be made. Society did not teach me (does not teach us) how to slow down and take a "pause," but I have found that moving forward as my adult selfconnected to the Blueprint creates more clarity, ease, joy and while eliminating anxiety.
Fear is just a message. Hearing what it is saying depends on the circumstance and relationship. I understand it is my body's way of communicating something I need to listen to.
I live within my comfort zone and have no desire to go out of it. My comfort zone is a relationship between my midline and the Blueprint. It is my center. It is my sanity. It is where I feel both expansive, supported and peaceful. Being in my comfort zone allows me to take the time to reflect, listen and make healthy boundaries. My comfort zone is just that – a zone. It is not a small space. It is a zone that contains both the ups and downs of life. It is a window of sanity that expands the more work I do to integrate my experiences somatically.
The Hollywood sign says LA to me. I see it every day on my drive to and from my home. It is my landmark. It is my Big Ben or Golden Gate Bridge. When I healed my past traumas enough to come fully into my body it became clear that I like it here and started to feel my mortality. I like being on the earth Love yourself, love one another. The universe wants you to have a joy-filled abundant life.
IG: @gracefullbirth
I thirst more for growth than I do to remain the same. I fight the fear away so I may grow abundantly.
LITA LEWIS
The Affirmational Trainer
Lita: Hello, my name is Lita Lewis. I wake up each morning and do what I love whilst helping people grow into the best versions of themselves using fitness and wellness as tools to do so.
These days I am unfamiliar with fear in all its totality. And I'm not sure why. What I do know is that every significant happening in my life has involved great change. If I have feared anything in the past it has been the fear of change. It's uncomfortable. But I am too self-aware not to understand that our souls want and require us to expand and grow. Because I thirst more for growth than I do to remain the same. I fight the fear away so I may grow abundantly. Fear motivates me. I've learned to conquer fear by facing what it is that makes me feel uncomfortable.
I see LA as two separate identities. The humanity that inhabits the city of LA and its environmental landscape; sun, beaches, valleys, hiking trails, etc. Folks navigating life with a warped perspective of self and with questionable intentions is not comfortable. Nature however, for me, is truly home for my spirit.
IG: @followthelita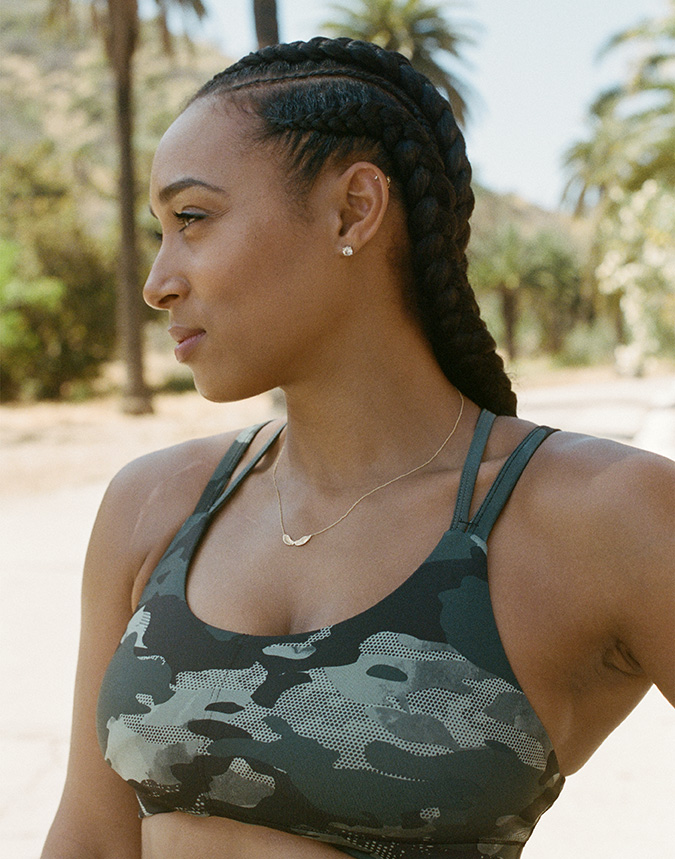 Lita Lewis – Photography by Jai Odell
OPRAH WINFREY
Hoprah
Oprah Winfrey is a true American icon. Known for inspiring on-set tears, her intuition and natural charisma has helped countless individuals tap into their deepest desires through her honest, heartfelt questions and compassionate advice. A pioneer in introducing wellness to the masses, Winfrey continues to redefine herself and the media.
IG: @oprah
BRYAN KEST – POWER YOGA
Bryan Kest has revolutionized yoga through both his practice and price point. Founder of Santa Monica Power Yoga, the Detroit native returned from India in the 1990s and set about developing a simpler, more accessible form of yoga for a US audience. Charismatic and humorous (the term "sexiest guru alive" is rumored to refer to him), Kest is responsible for turning countless individuals onto yoga through both his sage teaching and the accessibility of his donation based classes.
IG: @bryan_kest
LAUREN TAUS
Lauren Taus is a clinical therapist, yoga teacher and retreat facilitator with nearly two decades of experience. She trains leading innovators across a variety of sectors and is a lover of life that always celebrates the good in people.
Lauren: Everyone is afraid. It's normal and part of being alive, but how we manage and deal with fear varies widely. Some of us divorce our truths out of fear and live a slow death in misaligned lives. Others choose to act courageously, to move into the fire of transformation and shine. Our brains are designed for survival, not optimization. I'm human and that means that I don't do fear perfectly. Sometimes, it catches me and keeps me quiet. But I endeavor to work into the unknown and free myself to be myself. I aspire to live a brave, bold life and I think I do a great job!
I love my comfort zone. I absolutely live in it and I believe that you need to have one in order to leave it! Jumping out of an airplane is totally petrifying to me. I haven't done it and I'm not particularly motivated to make it happen.
IG: @lauren.taus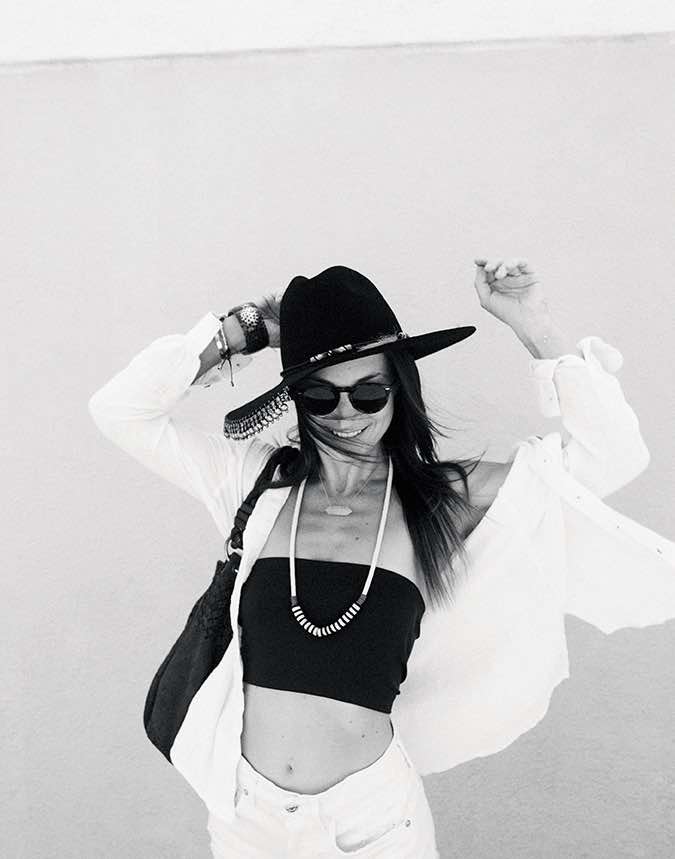 Lauren Taus – Photography by Jai Odell
HALA KHOURI
Friend of Fear
Hala Khouri has been teaching yoga and the movement arts for over 25 years and has been doing clinical work and training for 15 of them. She is trained in Somatic Experiencing, a body-based psychotherapy that helps resolve trauma and its symptoms. Khouri is a cofounder of Off the Mat Into the World, a training organization that bridges yoga and activism within a social justice framework. She leads trauma informed yoga trainings nationally and her own 200hr Yoga Teacher Training in Los Angeles. She also works with A Thousand Joys training direct service providers and educators to be trauma informed and culturally responsive. She is a sought-after speaker and trainer on the subject of trauma, yoga and social justice.
Hala: Fear is usually something I try to move towards not away from. I love the saying "Fear is my friend because on the other side of my fear is everything I've ever wanted." When I'm facing my fears, I know I am growing and not allowing myself to get complacent. The harder kind of fear for me to deal with is the subterranean kind of fear. The fear that lives in my body and has no words or rational reason to exist.
IG: @halayoga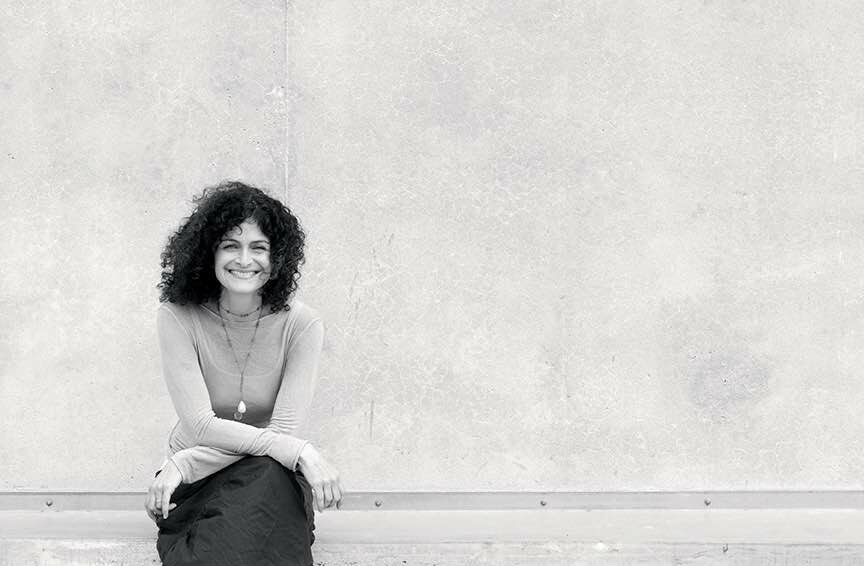 KENNY FLORIAN – MERAKI BJJ
Kenny: I'm Kenny Florian. I'm originally from Boston, Massachusetts. I'm one of 6 kids. Graduated from Boston college. Former fighter for 7 years for the UFC. Martial artist for most of my life. Analyst for Fox Sports 1. Host for UFC Tonight and Battle- Bots on Discovery channel. Cofounder of Meraki BJJ studio. Now living on the west side of LA.
I used to be quite a fearful kid. I had dreams of being absolutely useless in self-defense situations. I stopped running away and started running towards them. I knew I had to face them or they would get the better of me. I wanted to become familiar and comfortable with the uncomfortable. Things aren't as scary when you understand them and see them for what they are. They're just problems and we can be great problem solvers with the right mindset, good mentorship and intuitive creativity.
LA is an interesting hodgepodge of people seeking something bigger than themselves but it's not always done with authenticity. Surfing would be an interesting challenge. I also fear the ocean a bit so it certainly piques my curiosity.
IG: @kennyflorian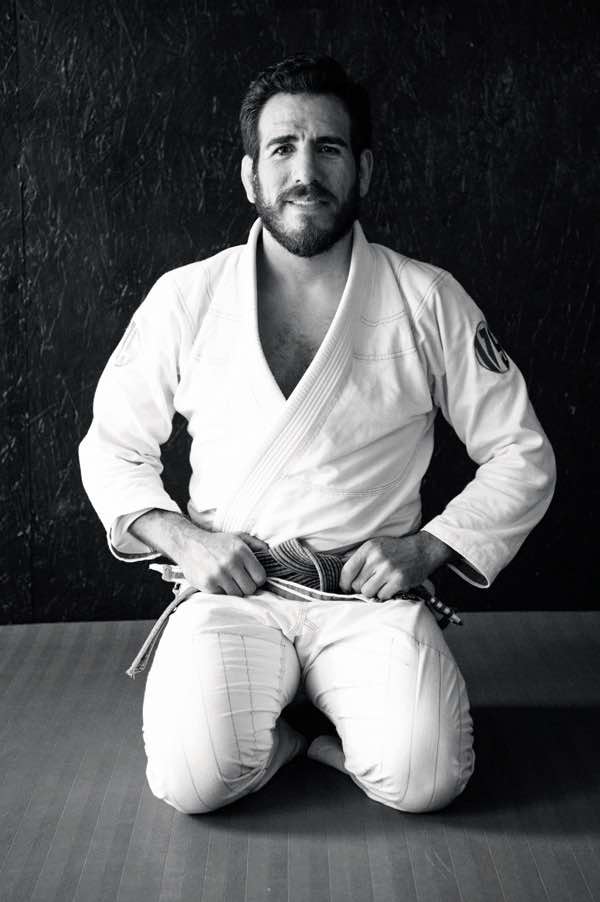 MATTHEW & TERCES ENGELHART – CAFÉ GRATITUDE
A business built upon the principles of Sacred Commerce, Caf. Gratitude serves as a reminder of this world's abundance. Organic and locally-sourced, their flavorful plantbased dishes with names like "Connected," "Humble" and "Liberated" rejuvenate both body and soul.
IG: @cafegratitude
AMANDA CHANTAL BACON – MOON JUICE
Amanda Bacon is a self-proclaimed "sustainable lifestyle leader, passionate educator" and the creative force behind Moon Juice, an ever-expanding resource for plantsourced alchemy for body, mind and spirit.
IG: @moonjuice
VICKY VLACHONIS
Vicky Vlachonis is a European osteopath and the author of The Body Doesn't Lie.
Vicky: Fear is an emotion that comes and goes. I believe strongly that we should turn our fears into positivity. Honor it, talk to it and don't judge or define yourself by your fears. We can begin to conquer our fears by being mindful and acknowledging it and understanding that this emotion is temporary. Fear should motivate you and is one of your most powerful tools. It will help awaken the truth about something in your life. Comfort Zone means a place in our mind and body that signals comfort and familiarity. Our daily routines live in our comfort zone and keep us at ease. Stepping out of my comfort zone allows me to grow and transform. It has helped me find my passion and purpose in life. When I think of LA, I think of working hard, sunshine, the ocean and endless possibilities. The horizons are unlimited and I open myself up to every opportunity!
IG: @vickyvlachonis
SAGE DAMMERS
Wellness Sage
Sage Dammers is the cofounder and CEO of Addictive Wellness, a company specializing in re-creations of classic indulgences in a way that doesn't just make them "health neutral" but significantly beneficial. Addictive Wellness is best know (so far!) for a delicious line of sugar-free raw chocolates and elixirs incorporating purest and potent Chinese and Ayurvedic herbs. Fueled by a passionate desire to help people live the ultimate life and create a better world, Sage studied raw and superfood nutrition and traditional herbal systems, especially Taoist tonic herbalism. He has worked with and trained under some of the world's leading master herbalists, nutrition and longevity experts. He has developed products internationally and is also a keynote speaker on peak performance nutrition.
Sage: Fear is an evolutionary tool we developed to keep us alive. Dose and timing are critical. In the right amount and at the right times, it can be very good for you! It's really beneficial for you physically, mentally and spiritually not to be run over by a bus, bitten by a snake, or poisoned. However, if you overuse this tool and your default mode of interacting with the world is through fear, your health will suffer and you'll likely miss out on many of the great joys of life. Perpetual fear will deplete your core kidney-adrenal energy, as you are constantly in a fightor- flight survival state.
I'm not sure if it's totally accurate to say that I'm conquering my fears, I just take or don't take calculated risks. If the gravity of the potential negative outcome and the likelihood of that outcome happening multiply to be greater than the potential positive outcome and the likelihood of that outcome happening, I don't do it. I have a homozygous positive COMT gene, giving me higher than average dopamine levels and frontal lobe activity, so as long as I don't get too stressed, I can make these calculations pretty quickly. I think once you hit the point of feeling motivated the fear has already been transcended, so it's not the fear that's driving the motivation but the opportunity for a positive outcome.
The comfort zone sounds like a boring place to live! But you shouldn't do something simply because it's outside your comfort zone, there should be some other motivation. I think the key is really to have a comfort zone that's very malleable and always ready for expansion when a good opportunity presents itself. In my own life I'm always bouncing in and out of my comfort zone. Balance is important.
I love the amazing community of health passionate people in Los Angeles. Nowhere else have I been surrounded by so many health entrepreneurs, integrative doctors, acupuncturists, nutritionists, herbalists and others, who even though they may not work in the health space, love soaking up the knowledge and cultivating their highest potential on every level. In many places in the modern world, being dedicated to your health can make you a bit of an outsider at times, but here so many people are into this lifestyle that you can be incredibly healthy and not miss out on all the benefits of being part of a tight-knit, loving community.
Eating hot dogs and drinking beer are outside my comfort zone. It would feel so weird.
IG: @addictivewellness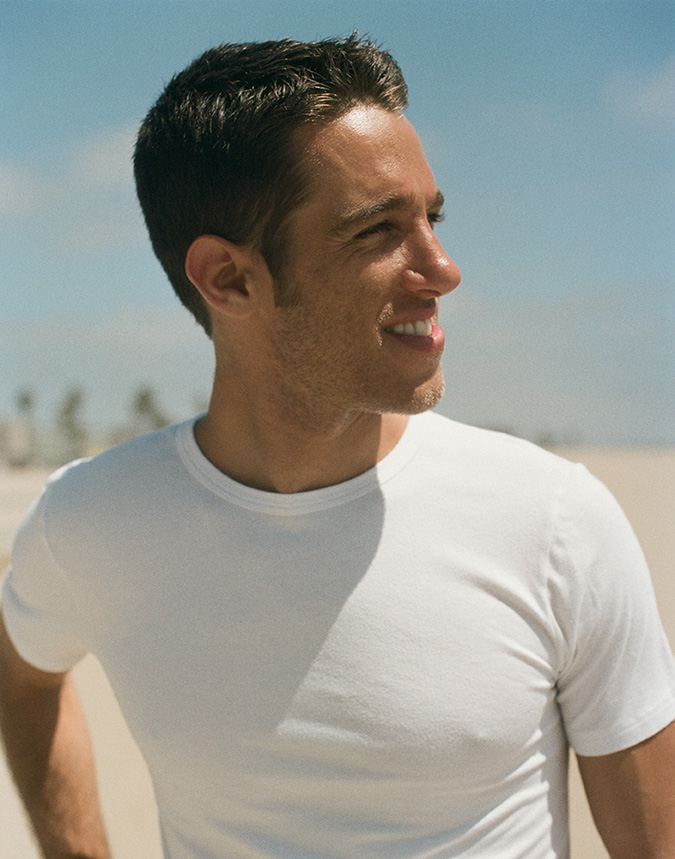 Sage Dammers – Photography by Jai Odell
GURU JAGAT
Guru Jagat is the founder of RA MA Institute for Applied Yogic Science and Technology, a Kundalini yoga school with locations in California, Spain and NYC. She is the author of Invincible Living: The Power of Yoga, The Energy of Breath and Other Tools for a Radiant Life. In regard to fear, I say that we live on a Polarity Planet. The two tracks are creativity and destruction. Based on this concept, all ideas and emotions are simply available energy. Conquer fear with your own unique and ruthless creativity. Let fear motivate and create. The age of the comfort zone is over, we are in an era of unprecedented leadership potential. The world needs people who have enough energy to transcend the personal comfort zone. Out of my comfort zone? As a Triple Virgo, I'm still working out that whole beach sand thing.
IG: @gurujagat
BOBBY KLEIN
Los Angeles born Bobby Klein is a clinical psychologist, multidimensional healer, meditation instructor and intuitive life-path counselor with an international clientele. Leading workshop and seminars, Bobby employs sacred technologies to open heart and mind, calling on universal synchronistic guidance to explore expanded consciousness. Following a stint in the late sixties as a photographer for The Doors, Janis Joplin and other pop-culture figures, he became influential in bringing the ancient healing modality of acupuncture to the United States. He has done his own translation of the ancient Chinese oracle the I Ching and works with cutting-edge scientists to develop new models for bringing energy to the body for healing and rejuvenation. After practicing in LA for 40 years, Klein is now based in Tulum, Mexico where he is the founder and director of Y.an Wellness Energy Spa. In addition to continuing his private practice there he continues his work as a writer and teacher, offering online programs as well, making his work accessible to the masses.
Bobby: Fear can be the fire to exact change. When we deconstruct our fears we see that they are blended with unattended sadness. Fear will trigger our primal power. Conquering fear is not possible, nor is it the point. When we examine our fear, we can begin to use this as an energy source, creating a valuable tool on the path to satisfaction and peace of mind. It becomes part of the Work. Once exposed to the light of consciousness and right practice, the knowledge gained from the process of letting go will aid us in working for the greater good for all.
Finding the amorphous idea of a comfort zone in daily life is to find stillness. Entering into the fray of society and community, I find myself going in and out of the zone. When we feel outside our comfort zone we need to look at the cause and ask: "Is this true?" The answer provides us the knowledge of how to return to stillness and peace of mind.
I was born in East LA. The various communities and neighborhoods are like a grand gallery of all possibilities. LA overall is constantly in change. If you can adapt and change with it, the ride can be amazing, allowing you to be whatever you want. I'm out of my comfort zone when spending too much time "connected" by phones, internet etc… Something I am afraid of and would never do? Skydiving is not on my bucket list…and I have no desire to make that jump!
IG: @bobbykleinofficial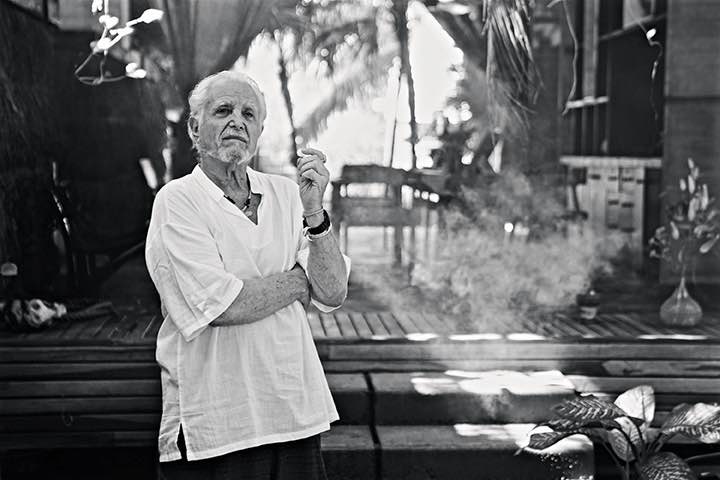 SERAH D'LAINE & PHIL GOOD
Serah D'Laine and Phil Good consider themselves to be "galactic twins." D'Laine spent over 15 years in the entertainment industry, but a near death experience resulting in PTSD changed the focus of her life, inspiring her to dive into the field of personal growth and leadership as an intuitive visionary and transformation mentor. Good moved to LA from Montr.al to pursue a career in the music industry, experienced a transformative period that included being diagnosed as bipolar and hospitalization, then had an "awakening" that led him to a stint in the desert to foster his psychic abilities. Today, the duo works both independently and collectively and through the use of social media have accrued large global audiences who they accompany on their spiritual journeys. Through their latest YouTube venture, The Compass, they help couples cultivate healthy and fulfilling relationships.
Phil: Fear is a program that has spiritually blinded us as a human species. It has dumbed us down and has disconnected us from the pristine light we have originated from and that we hold within. And at the same time, we constructed this reality to be a "prison planet" so that just like the Incredible Hulk, we would scream "ENOUGH" and take our power back. It is ingenious. We are brilliant designers who have flipped this Matrix outside in to eventually flip it inside out. Put simply, fears simply mean that you don't trust your universe. Don't worry about the future, embrace the moment and stop giving your power to the outcome.
Serah: I look at fear as an indicator of your future self's excitement about where you're headed.
P: Through our free will, we get to decide: Am I going to keep giving my power to people, places and things, remaining stuck in the same loop? Or will I thank the fear for showing up and utilize this opportunity to remember divinity?
Your comfort zone is the fear of stepping outside of the box of your beliefs and limitations.
S: Fear is an opportunity for a breakthrough: the energy is moving us forward into a shift. It's within our power to conquer our emotions and beliefs or get swept into the funnel of an inner-mind loop. Acting from fear means operating from the root chakra, base needs, rather than accessing higher aspects of soul-self and allowing that inspiration to come down and anchor into the root. It means being in resistance to a certain level within yourself that judges it is not somewhere it should be. To overcome this, go into a place of acceptance. If you're still resisting the feelings that are present you can't gain mastery over them. If you can go into it, you will find a way out of it.
P + S: Your comfort zone is the fear of stepping outside of the box of your beliefs and limitations. And that is robbing yourself of the incredible potential you hold.
LA is a place where you can create your own reality, at your own pace, with your own hustle, where hustle means aligning to the most authentic version of you.
IG: @serahdlaine & @philgoodlife
SHAMAN DUREK
The People's Shaman
Shaman Durek: My name is Shaman Durek and I am the people's shaman. I'm here to assist and to put the power back into the people's hands by giving them shamanic instruction to develop their emotional intelligence, mental acuity and spiritual refinement. By drawing upon ancient wisdom passed down from my ancestors, my approach to life encompasses the knowledge of health and wellbeing, social responsibility, inner personal development and energetic alchemy of the shamanic realm.
I find fear is generated by the idea of not knowing or understanding another individual or having enough information. When one is without information they become threatened with the possibility of not knowing. For people to overcome fear they need to gather more information of the unknown.
Fear challenges me to look at different perspectives of my thinking. Like a locksmith, I find different combinations and codes to unlock the fear inside of me and then stand triumphant over it.
Comfort zone means to me that people are afraid of the unknown and what's different than they know. They stay in the mundane existence and stay in that which is familiar. They follow the rules of society. For me to be a leader to support people in a greater way I need to find out what lies beyond the boundaries of their fear. For me I don't believe in sitting in comfort. True comfort to me is breaking the rules and living on the edge, leaning into my aversions to gain power and insight to give back to the people.
What says Los Angeles to me is the spiritual community, the movers and shakers within the arts collective as well as the media and creative types. It's a place to see and be seen. I love Venice and the beach. I love the cool and hip restaurants. I enjoy the richness and nostalgia of old Hollywood. I love having the palm trees and the sun coming through my window and going to pool parties and meeting the most intellectual types of people from all different walks of life. Everyone is so excited and empowered to get things done.
One thing that is out of my comfort zone is going to concerts and being around massive amounts of people at one time. Because I'm empathic, when I'm around that many people I feel everyone's energy and it makes me feel claustrophobic. I wish I could go to a big country music concert and dance and sing with everyone in the crowd.
IG: @shamandurek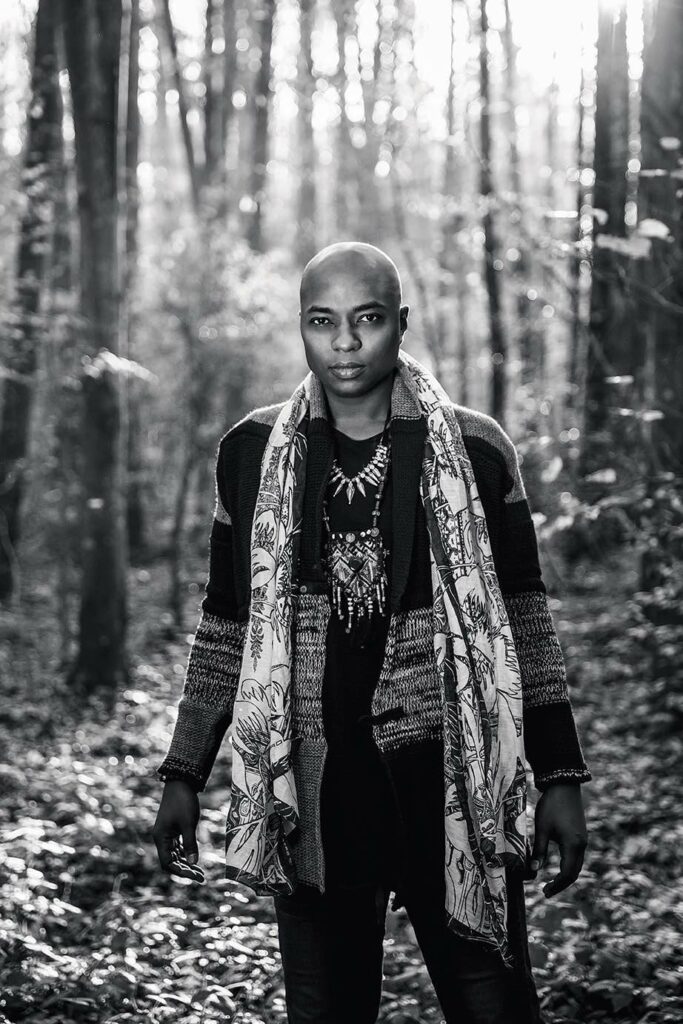 PAULA MALLIS – WMN SPACE
A New Way
Paula Mallis is a facilitator of women's circles and the founder of WMN SPACE, a conscious space for women to gather in service to their own healing as an offering to the community. She believes "birth" can manifest in many forms for women; babies, projects, new versions of ourselves and all that we are called to bring into the world. Mallis' deepest passion and calling is to support women wherever they are on their unique journeys in life.
Fear for me stands for F*ck Everything And Run. Fear, when I acknowledge and identify it becomes a signpost for me that I am off center and need to pause in order to course-correct. I get an opportunity to go within and connect to being centered and align with peace. I create the space within to befriend the fear. Allow fear to have a voice and give it space to share with me what's underneath it all. Acknowledge that the fear is no longer serving me. Ask for guidance and take contrary action. Reframe the fear as an opportunity for healing, growth and transformation. Fear motivates me to release it, reframe it, then open myself to an experience of a new way of being.
LA to me… Organic foods, being surrounded by an abundance of wellness to support the body inside and out that you just can't get anywhere else.
IG: @paulamallis & @wmn_space
I feel that in my fellow Los Angelenos who, when out of balance, have a sense of emptiness. And when in balance, we have a beautiful sense of endless possibility.
NATALIE KUHN
Pay Attention
Natalie: My name is Natalie Kuhn and I have the good fortune of being a Founding Teaching and the Vice President of The Class by Taryn Toomey. I'm an Aries, a passionate home cook and a native Los Angeleno, now bicoastal.
The way I see it, there's two types of fear: external forces acting upon you in a way you can't control and then there's the fear that is internalized and more psychological. My privilege as a white woman in America is that I more or less have agency – I'm not fearful that I'll be searched or worse by the police for no reason or that I won't be able to feed my family this month. Thankfully, most of my fears are internal and the work of The Class is about mastering those psychological blockages. For me personally, that type of fear is that frontier between what is actually happening and what may happen. I find myself in a state of fear when I am creating a story about the way something will or will not play out, what "they" might say or how they will react. When I am in that place I ask myself "what part of this is fiction" and "what is in my control?"
Fear motivates me to pay attention. If it's about personal security, I'm going to pay more attention to my surroundings at night. And if it's about a perceived threat, something that might be more emotional, I bring myself into a heightened state of awareness of my thoughts. Is what I am thinking REAL? Is this an old story I'm telling myself because I'm afraid of losing something? Am I repeating an old fear habit simply because it's familiar? Usually the answer motivates me to step into a more courageous version of myself. It isn't always simple or fast, but whenever I have looked back on something I had fear around doing or saying and did it anyway, I've never regretted it.
To me, comfort zone is that land of the familiar, the territory of what's been rehearsed. I have done, said, experienced it before or something similar and therefore my brain registers it as non-threatening. Right now, that comfort zone is definitely teaching The Class. The studio can change, the students change, the music is always changing but the energy and the spirit is my land of familiar. I would say I practice a healthy balance of living inside and outside my comfort zone. Just as anyone else, I have daily rituals that are comforting and offer me structure. I have a schedule that I can see somewhat far out. And of course every day is met with the unexpected turn with the potential to take me off balance and even more dramatically shift me out of my comfort zone. And when that happens, that's when I lean on my practice of slowing down my breath and coming into a more heightened state of awareness.
LA for me is about vastness both externally and internally. LA's sprawling landscape, whether you think about the sheer size of the city or it's proximity to the Pacific, also feels internalized within its people. When I get off the plane at LAX my whole system slows down, the sky line clears from the buildings of NYC into the expanse of blue. I feel that in my fellow Los Angelinos who, when out of balance, have a sense of emptiness. And when in balance, we have a beautiful sense of endless possibility.
Boy. Any activity that actively engages in risking one's life is not for me. You won't find me bungee jumping or skydiving. But wow, I bet that is a RUSH, the kind that reminds you of your aliveness. On a more day-to-day level, our team and this work widens the edges of my comfort zone as we challenge ourselves to find new ways to expand The Class by Taryn Toomey brand – online, offline, retail, broadcast, global. Our hopes of bringing this work to as many people as possible is carrying us into new frontiers and that can be overwhelming at times but it is mostly exhilarating.
IG: @thisisnatalie & @theclassbytt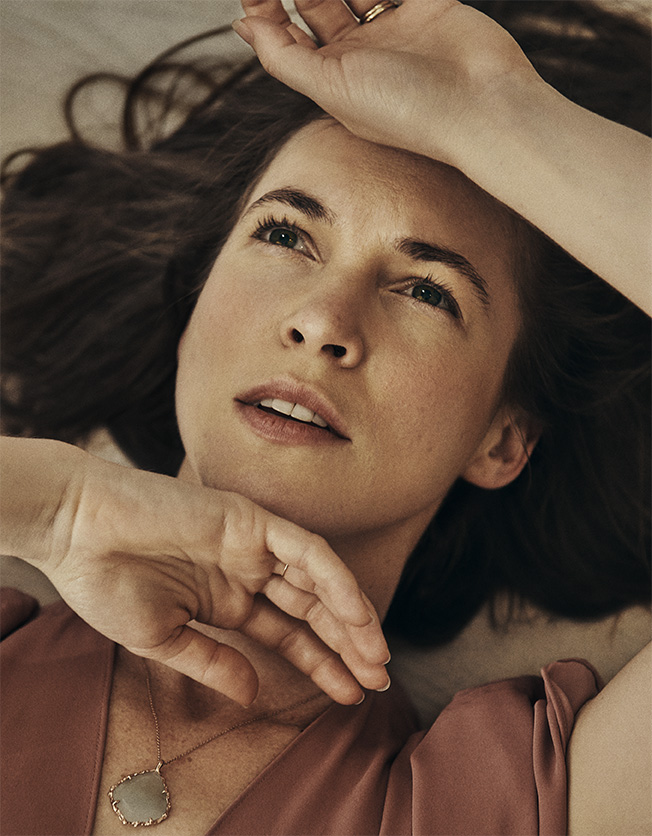 Natalie Kuhn – Photography by Jake Jones
MARIANNE WILLIAMSON
Marianne Williamson is a pioneering thought leader, motivational speaker and best selling author. She is also a humanitarian dedicated to compassion and peace. It is our Light, not our Darkness, that most frightens us. Love is what we are born with. Fear is what we have learned here. The spiritual journey is the unlearning of fear and the acceptance of love back into our hearts. Love is the essential reality and our purpose on earth. To be consciously aware of it, to experience love in ourselves and others, is the meaning of life. Meaning does not lie in things. Meaning lies in us. Love and fear represent two different lenses through which to view the world. Which I choose to use will determine what I think I see.
IG: @mariannewilliamson