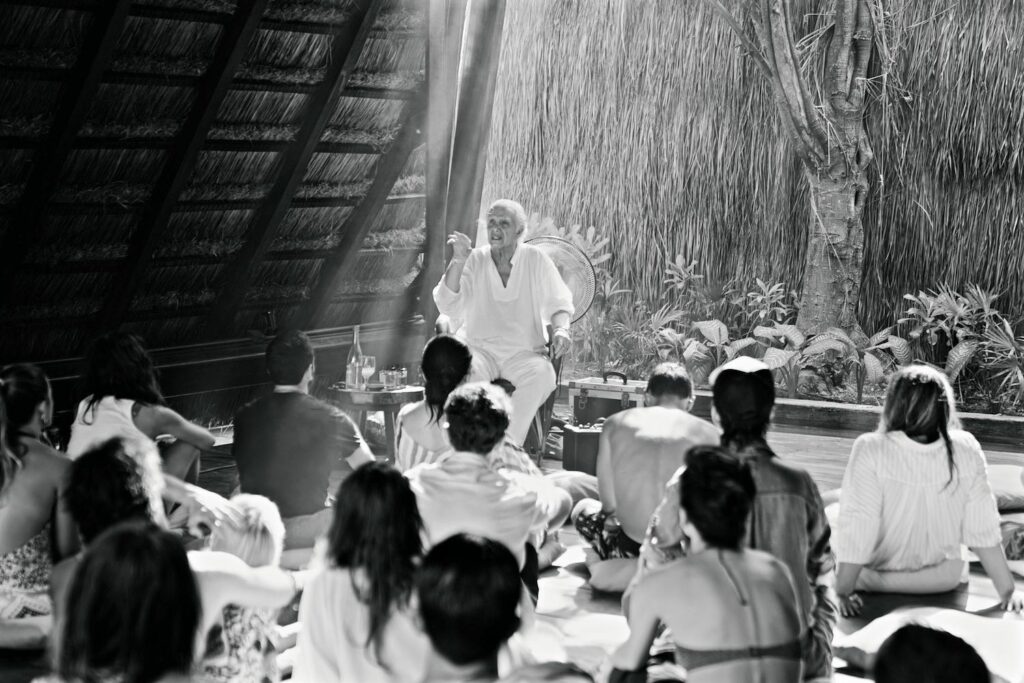 Fear can be the impetus for change.

The Buddha said we must embrace our suffering and convert it so that

in turn we will benefit from embracing and honoring our fear,

allowing it to become the spark that activates change.

Do not reject fear, its course is short. When rejected or denied, it gains power

that can destroy us, taking us off our course to enlightenment and peace of mind.

Opening up to our sadness and suffering is a gateway to liberation. When we are

reintroduced to our primal root, we are able to embrace fear and experience our

suffering, the energy that has been held in check for generations.

Allow fear to emerge out of the dark side of the soul and trigger our

primal power, paving the way to enlightenment as we step forwar d through

the curtain of life's stage, out of the repression of fear and darkness.

The goal is not to conquer fear: that is not possible and if we try it's little more

than a fool's errand. However, open up to the knowledge that we can use fear as an

energy source, as an awesome weapon towards the greater good for us,

our community and tribe. That weapon is the stuff for which

the goddess and the hero are longing
Los Angeles born Bobby Klein first made a name for himself in the late 1960s as a photographer for The Doors, Janis Joplin and other pop-culture figures. He then became influential in bringing acupuncture to the United States. After practicing in LA for 40 years, Klein is now based in Tulum, Mexico where he continues to practice through the Yäan Wellness Energy Spa, where he is the founder and director.